April 26, 2023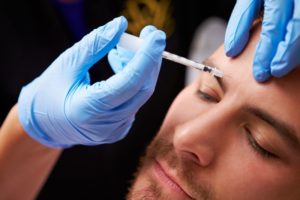 Before 2020, you may have considered getting BOTOX or other cosmetic procedures, but you always thought you had time and put it off. Since the worldwide pandemic and its aftermath, you don't want to postpone it anymore! You're far from being alone. Clinics all over the country recently report having a dramatic increase in patients who want to get BOTOX and other similar treatments. But how could the pandemic have led to this rise? Keep reading to learn three solid possible reasons.
Increase in Video Calls
When the pandemic initially hit, everyone stayed at and worked from home, but that didn't mean your appearance no longer mattered. In fact, many businesses took full advantage of Zoom, WebEx, and other video conferencing services for meetings. As a result, more and more people began to feel more self-conscious about their appearance and wrinkles because computer cameras got close-up views of everyone's faces, including your own.
For the most part, people working from home spend less time and effort on their appearance than when going into the office. Video calls also do not have as many (or any) filters, the lighting in certain rooms of the house can be poor, and computer cameras often capture at unflattering angles. Is it any wonder that this business tool makes people feel more dissatisfied with their looks?
More Stress, More Wrinkles
Overall, stress is extremely damaging when it comes to your health and appearance. Although natural age can bring on fine lines and wrinkles in your face, stress certainly doesn't help the process; it can speed it up! During the pandemic, civil unrest, and the country's slow recovery over the last several years, stress has been at an all-time high, and managing your appearance is one way to regain a sense of control when other facets of life feel so chaotic and out of your control.
Wanting What You Can't Have
There's a concept that applies to nearly every human being—when something special you want is not available, you want it more. During lockdown, no clinics offered cosmetic or elective procedures, even minor ones like BOTOX. Although practices and clinics have been reopened for a couple of years now, physicians and medical professionals limited treatments to necessary or pre-planned procedures.
Since optional treatment has become available again, record numbers of patients have eagerly signed up for BOTOX. It seems the feeling of scarcity probably has not faded yet.
Regardless of the reason, more people than ever are getting BOTOX to improve their facial appearance. This in-demand treatment can help you feel more comfortable on video calls and less concerned about your looks as well as help you finally get work done you've been wanting. Don't put it off any longer! Get BOTOX and turn back the clock today!
About the Practice
Richardson Pain & Wellness is a clinic that offers not only medical weight loss support and pain management but also anti-aging treatment and hormone therapies. BOTOX and dermal fillers are available to address signs of aging in the face. Our medical team is experienced and knows how to administer these injections with the best results in mind. To schedule an appointment for BOTOX treatment, get in touch with us online or call the office at 972-907-1125.
Comments Off

on 3 Ways the Pandemic Raised Demand for BOTOX
No Comments
No comments yet.
RSS feed for comments on this post.
Sorry, the comment form is closed at this time.