Rehabilitation – Richardson, TX
An Exercise Plan for Pain Relief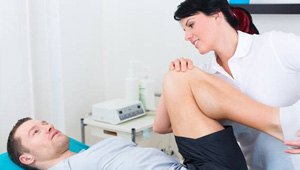 After injury or surgery, you may end up with a stiff or weakened muscle that is not able to function properly. As a result, other surrounding muscles may need to compensate, and this may cause them to become strained and painful. Rehabilitation, or rehab for short, is a type of treatment that is designed to relieve pain and help you move better. In addition to easing pain, rehab may also be prescribed to:
Improve movement
Prevent or recover from a sports injury
Rehabilitate after another type of injury, accident or surgery
Manage a chronic illness such as arthritis
Prevent disability or surgery
People of all ages can be prescribed rehab, and it is often used to improve a variety of health problems.
Your First Rehabilitation Session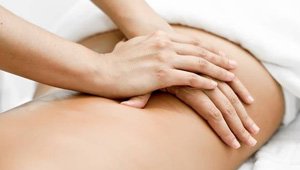 At your first appointment, the therapist will examine and assess your needs. You will be asked questions about your pain, the injury or accident if there was one, your ability to move and function daily and about your medical history. Our team will give you simply physical tests to gauge how well you can:
Move, bend, reach and grasp
Walk and climb stairs
Maintain your balance
We'll also measure your pulse and heart rate while you're active. With this information, a treatment plan will be devised, including specific exercises and goals. The number of rehab sessions required will depend on your unique set of circumstances.
How Does Rehab Ease Pain?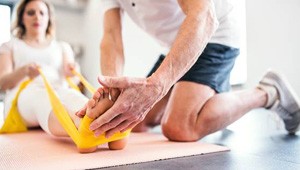 Rehab is not only designed to treat pain, but also its source. In addition to focusing on the area that hurts, your therapist will also treat areas of weakness and stiffness. Exercises will be used to all areas of pain and to help improve your mobility.
During a rehab session for pain management in Richardson, you may do:
Low-impact aerobic training to warm up
Strengthening exercises on machines or using resistance bands, hand weights or your own body weight
Pain relief exercises to make you stronger and more flexible
Stretches to increase your flexibility
In addition to these exercises, your rehabilitation treatment plan might include applications of ice packs to reduce inflammation and heat to warm your muscles so they move better. Massage may also be recommended. A rehab session might be challenging, but it should not hurt. There may be some soreness after exercises or massage, but it shouldn't be too much. To learn more about how rehabilitation can help with pain management, call our office to schedule a consultation.