BOTOX® – Richardson, TX
Look Your Best, Feel Your Best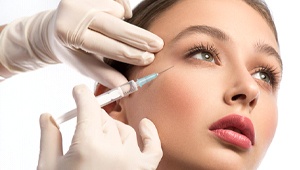 Each time you smile, laugh, frown, or emote in another rway, your facial muscles contract and release. Over time, the skin over the muscles becomes less elastic, and wrinkles and lines become more apparent, leading to an older look. But there's a way to slow down nature! At Richardson Pain & Wellness, we offer many anti-aging treatments, but few are as popular as BOTOX. This treatment can take years off a patient's appearance and give them back confidence.
To schedule an appointment to get BOTOX in Richardson, contact our team, and we'll be happy to accommodate you.
What is BOTOX?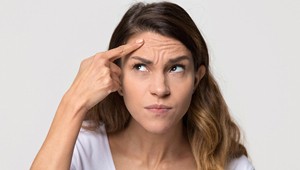 BOTOX is short for a diluted botulinum toxin, which is a chemical that forces muscles to relax. When administered in certain key locations in the face, BOTOX stops facial muscles from tightening or contracting fully, reducing the appearance of fine lines and wrinkles.
Typically, patients see a noticeable difference about three to five days after injections, and the results last about three to six months. Each injection, strategically placed around your eyes, mouth, or other areas of your face, takes around five to ten minutes to complete.
Who is a Good Candidate for BOTOX?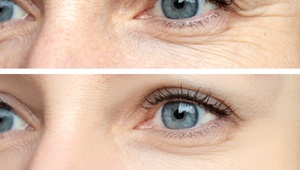 This cosmetic, anti-aging treatment is a good option for those who have the following:
Crow's feet around the eyes
Lines between the eyebrows
Horizontal wrinkles on the forehead
Smoker's lines located around the lips
Lines at the corners of the mouth
However, BOTOX should not be used if you are pregnant, have skin disorders, or have neuromuscular diseases, or if your face has deep scars.
The Benefits of BOTOX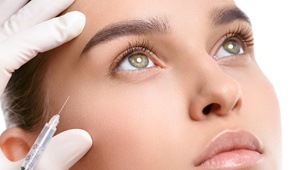 Compared to more invasive kinds of cosmetic work, BOTOX has many advantages. For instance, while surgical procedures take more time and money to complete, BOTOX is much more affordable and involves no recovery. In fact, some call BOTOX injections "lunchtime facelifts" because they can be completed in about 20 minutes and give you amazing-looking results quickly. In addition, the effects achieved with BOTOX injections tend to look more natural and allow you to still show emotion, which means you look more youthful without revealing how you got that way.