Knee Decompression Therapy – Richardson, TX
Putting a Stop to Knee Pain
You rely on your knees to help you get around, but what if there's a problem with the joint? If the cushions between the bones in your knee deteriorate, said bones may start to grind together. In other cases, the knee joint or the soft tissues around it might become injured or compressed, which can cause a number of issues. Any of these situations can lead to serious pain, and they can potentially make it very difficult to walk.
Fortunately, by expanding your knee joint, we can encourage it to heal and help you find lasting relief. If you're interested in knee decompression therapy from Dr. Chukhman, call Richardson Pain & Wellness today to schedule a consultation.
What is Knee Decompression Therapy?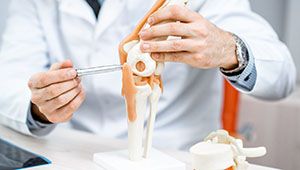 The goal of knee decompression therapy is to reduce pressure on your knee joints while also creating more space between the femur (thigh bone) and tibia (shin bone). The extra space will make it easier for your body to deliver nutrients to the area, which is essential for repairing any damage that has occurred. Based on your specific circumstances, we might use knee decompression therapy alongside cold laser therapy and other treatments; we can develop a personalized plan after performing a careful examination of your knee.
The Knee Decompression Process
Knee decompression therapy typically involves a number of sessions, each one usually taking anywhere between 5 to 10 minutes. You'll sit down with two straps around your affected leg. One will be located on your upper thigh, and the other will be attached under your knee.
Using the straps, we will gently pull the tibia away from the femur. This creates a space that draws in important nutrients for healing. Additionally, decompression therapy will stretch the tendons and ligaments in your knee joint, making it more flexible. Thanks to this treatment, we can restore the cushion that's necessary for the knee joint to function properly.
Injuries or Conditions Knee Decompression Therapy Can Treat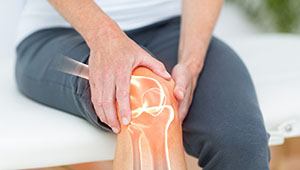 Knee decompression therapy is a reliable solution for general knee pain. It can also be used to address arthritis, older sprains and strains, knee joint deterioration, tears in the meniscus, and knee osteoarthritis.
Benefits of Knee Decompression Therapy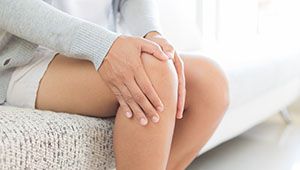 The treatment is non-invasive; you won't have to undergo surgery to get the relief you need.
The pain in your knee will be significantly reduced.
As it recovers, your knee will have a better range of motion.
The procedure enhances the functionality of the joint and encourages cartilage repair.
What to Expect After Knee Decompression Therapy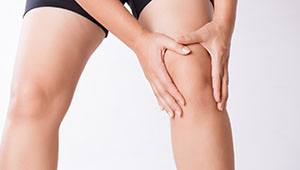 Some patients notice soreness in their knees after their first couple of knee decompression sessions, especially if there's a particularly complex issue that needs to be addressed. That said, you can generally expect to start seeing improvements right after each session. Keep in mind that the frequency of your treatments will vary depending on your situation; we can go over the details during your initial consultation.