Male Hormone Therapy – Richardson, TX
Fight Back against Low Testosterone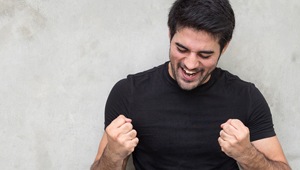 Do you have low libido and mood swings? Are you losing muscle mass and gaining weight? Have you struggled with depression, anxiety, or mental clarity? You may have low testosterone, which obviously can cause problems in men in particular. But you don't have to just accept what nature doles out. With our team at Richardson Pain & Wellness, you can benefit from male hormone replacement.
How Male Hormone Therapy Works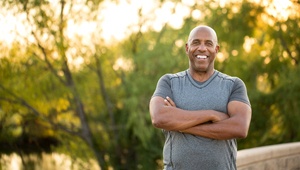 Some male patients don't produce enough testosterone to function optimally, impacting their bone density, muscle strength and mass, sex drive, and sperm production. Thanks to hormone replacement therapy, they are able to normalize their testosterone levels.
Types of Male Hormone Therapy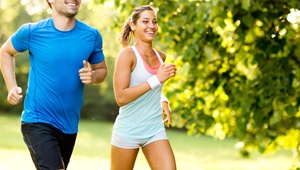 There are several ways to give patients male hormone replacement therapy. During your consultation, our team can determine which method may work best for you.
Injections
In some cases, our team can administer intramuscular testosterone injections, which are given in the buttocks about every two or three weeks.
P-Shot for Erectile Dysfunction
To perform this therapy, we take platelet-rich plasma (PRP) from your blood. Platelets play an essential role in wound healing and can be used to promote tissue growth. We then inject the PRP into the penis as an alternative treatment for erectile dysfunction.
Creams
With just a little bit of cream applied to your skin, your body can receive doses of additional testosterone, helping you overcome the symptoms of having insufficient levels of this hormone.
Topical
In addition to topical creams, we also offer transdermal treatments, or testosterone patches, which slowly and steadily release testosterone into your system.
Benefits of Male Hormone Therapy
For men who struggle with low testosterone, or hypogonadism, replacement therapy offers a way to get the right amount and overcome the unpleasant symptoms of low testosterone. As a result, patients may experience improvement in the following areas:
More muscle tone.
Better weight management.
Increased sex drive.
Male Hormone Therapy FAQs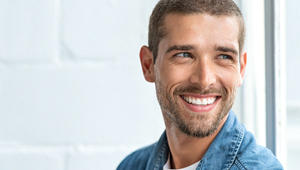 Before starting male hormone therapy in Richardson, you may have questions. That's okay! In fact, we welcome your questions because we want to make sure you feel comfortable and confident going into treatment. Here are some of our responses to inquiries we've received from patients in the past. We hope they help you decide to give us a call. If you have concerns not discussed here, feel free to ask us during your consultation.
What are some symptoms of low testosterone?
Some of the common signs of low testosterone have been mentioned already like low energy and libido, depression and lack of focus, and loss of lean muscle mass. Other symptoms include erectile dysfunction, weight gain, loss of body and facial hair, infertility, and more. As males age, their testosterone levels also tend to decrease, increasing the likelihood of these symptoms.
What causes low testosterone in males?
Other than the natural decline in testosterone with age, the usual culprit behind low testosterone is hypogonadism, which means the testes produce insufficient amounts of this hormone. This can occur at basically any stage of a male's lifecycle. Low testosterone can also be the result of damage to the pituitary gland or hypothalamus. You don't have to live with low testosterone—you deserve to feel like you're functioning at your best.
Are there side effects of testosterone replacement therapy?
Patients who undergo male hormone replacement may experience some of the following side effects:
Increase red blood cell count.
Enlarged prostate.
Decrease in the size of the testes.
Decreased sperm count.
Enlarged breasts.
Is male hormone therapy right for me?
If you notice the common symptoms listed above, this therapy may seem like the perfect solution to your problem, but the only sure way to determine whether you could benefit from male hormone replacement treatment at Richardson Pain & Wellness is to schedule a consultation with us. We can take a blood sample and analyze your hormone levels—if they show low testosterone, we can then talk about which method of treatment might work best for you. So contact us today to get on the path toward feeling better!