Joint Injections – Richardson, TX
Fast and Safe Relief from Joint Pain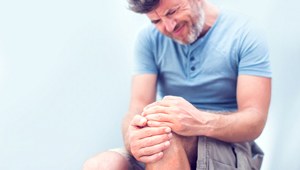 Short-term joint pain is usually nothing to worry about. Maybe you reached a little too far or sat in a funny position for too long. However, when the pain begins to interfere with your ability to move freely, then it's time to find relief. Joint injections in Richardson are a safe and effective means of easing pain in your hips, knees and shoulders. We are happy to offer joint injections, so you can get back to your normal daily activities without limitations.
If you are experiencing stiffness or pain in a joint, then ordinary tasks such as walking, doing laundry or showering can become difficult. Sometimes, the pain can be hard to work around. Fortunately, the team at Richardson Pain & Wellness offers joint injections so you can feel better quickly.
Reasons for Joint Pain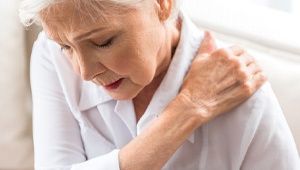 Pain in your shoulders, hips, and knees can be a symptom of many medical conditions or come from several causes, including the following:
Arthritis, which can result either from breakdown in the cartilage that cushions joints or from fluid accumulation and inflammation because the body is attacking the membranes of the joints.
Injury or accident.
Mechanical stress from repetitive motions.
Tendinitis, which is inflammation of the tendon.
Bone or joint infection.
Fibromyalgia, a chronic condition classified by unexplained pain.
Osteoporosis, a condition in which the bones lose strength and density.
And much more!
If you are experiencing joint pain for any of these reasons, you don't have to live with discomfort and reduced mobility. Richardson Pain & Wellness can provide you with the care you need.
Joint Injections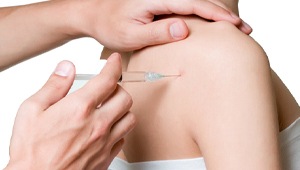 Depending on the severity, duration, and cause of your joint pain, we can offer a few options for relief. Our various joint injections can be used to do more than just alleviate symptoms but also potentially reverse the damage done. Below are some of the treatments we provide for joint pain.
Steroids
Doctors have used steroid injections for many, many years to stop inflammation and to heal painful joints. Corticosteroid injections reduce inflammation, thereby helping to alleviate pain. The cortisone is delivered along with a local anesthetic in order to provide fast pain relief and anti-inflammatory properties to a joint. However, corticosteroid injections are not recommended for long-term use. However, they can be very helpful to patients just beginning to recover.
Platelet Rich Plasma
With a gentle push in the right direction, the body is capable of healing itself. One way to accomplish this is with platelet-rich plasma (PRP) injections. Platelets are blood cells that perform important healing functions, such as forming blood clots, and plasma is the liquid part of blood, consisting mostly of water and proteins. PRP therapy uses a few tubes of the patient's own blood to create a dose of plasma that is highly concentrated with platelets. These injections are then administered to the painful joints to help heal injured tendons, muscles, ligaments, or the joints themselves.
Learn More About PRP Injections
Stem Cell
Found in bone marrow and fat, adult stem cells have a special job—to replenish dying or damaged cells in tissues. Our team can extract a patient's adult stem cells and then inject a high concentration of them into painful joints. Natural blood flow in joints is typically more limited, so stem cell injections can bring more stem cells to these pained areas to start the healing process. For example, stem cell therapy can help in repairing the cartilage destroyed by arthritis.
Benefits of Joint Injections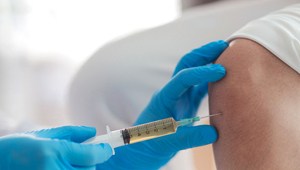 Taking advantage of the joint injections that we offer here at Richardson Pain & Wellness allows you to do the following:
Reduce pain.
Use natural methods to encourage the body to heal itself.
Replace lost, damaged, or dying tissue.
Increase mobility and use of joints.
Avoid surgery and other more invasive procedures.
Would you like to learn more about these therapies for joint pain? Contact our team and schedule an appointment. We would be happy to explain them in more detail and help you overcome joint pain through effective injections.