Low Testosterone – Richardson, TX
Hormone therapy for wellness and vitality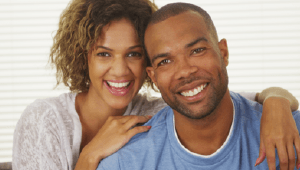 Testosterone is a hormone that is found in human men and women, as well as other animals. In men, testosterone primarily comes from the testicles; women's ovaries make testosterone, but in a much smaller amount than in men.
During puberty, testosterone production begins to increase. After the age of 30 that production starts to decrease. This hormone is connected to the sex drive and is vital to sperm production in men. It also affects bone and muscle mass, how men store fat in their bodies and even red blood cell production. Testosterone in men also affects mood.
What Are the Symptoms of Low Testosterone?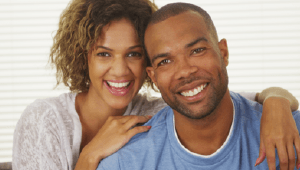 The American Urological Association estimates that two out of 10 men over the age of 60 have low testosterone. That increases slightly to three out of 10 men in their 70s and 80s.
If testosterone decreases more than normal, then men may experience several different symptoms. Low testosterone, or low T, is diagnosed when levels fall below 300 nanograms per deciliter (ng/dL). A normal range is typically between 300 and 1000 ng/dL, according to the U.S. Food and Drug Administration. A blood test called a serum testosterone test is used to determine the level of circulating testosterone.
Signs of low T are often subtle and include:
Decreased sex drive
A lack of energy
Weight gain
Depression and moodiness
A lack of confidence and low self-esteem
Loss of body hair
Bone thinning
Testosterone does slow as a man ages, but other factors may contribute to a drop in levels of this hormone. For instance, injury to the testicles or cancer treatments including chemotherapy and radiation can slow testosterone production. Stress and some chronics diseases may also play a role in reducing a man's testosterone level. These diseases include:
AIDS
Kidney disease
Alcoholism
Cirrhosis of the liver
What is Testosterone Replacement Therapy?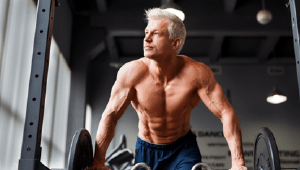 If tests show that you do have low T and the condition is interfering with your health and quality of life, then you may be a candidate for hormone replacement therapy in Richardson with the goal of supplementing the body's production of testosterone to levels of young adulthood. Replacement therapy may lead to desired results, such as greater muscle mass and a stronger sex drive. But beware—supervised testosterone therapy to treat low T is vital. Mental and physical risks may develop with self-administered artificial or synthetic testosterone, also called anabolic steroids.
Low testosterone in Richardson is treatable. Call Richardson Pain & Wellness to schedule a consultation.