Low Testosterone – Richardson, TX
Hormone Therapy for Wellness and Vitality
Testosterone is a hormone that is naturally found in human men and women, as well as other animals. In men, testosterone primarily comes from the testicles; women's ovaries make testosterone, but in a much smaller amount than in men.
During puberty, testosterone production begins to increase. This hormone is connected to the sex drive and is vital to sperm production in men. It also affects bone and muscle mass, how men store fat in their bodies and even red blood cell production. Testosterone in men also affects mood. However, after the age of 30 testosterone production starts to decrease.
What Are the Symptoms of Low Testosterone?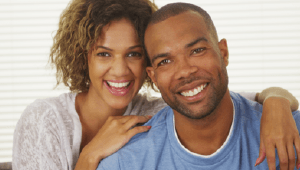 The American Urological Association estimates that two out of ten men over the age of 60 have low testosterone, or low T. That increases slightly to three out of ten men in their 70s and 80s.
If testosterone decreases more than normal, then men may experience several different symptoms. Signs of low T are often subtle and include:
Decreased sex drive
A lack of energy
Weight gain
Loss of muscle mass
Depression and moodiness
A lack of confidence and low self-esteem
Loss of body hair
Bone thinning
What Causes Low Testosterone?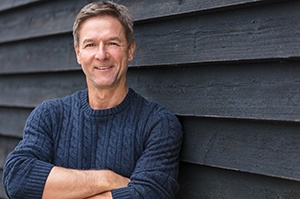 Testosterone production naturally slows as a man ages, but other factors may contribute to a drop in levels of this hormone. For instance, injury to the testicles or cancer treatments including chemotherapy and radiation can slow testosterone production. Stress and some chronic diseases may also play a role in reducing a man's testosterone level. These diseases include:
AIDS
Kidney disease
Alcoholism
Cirrhosis of the liver
What Is Testosterone Replacement Therapy?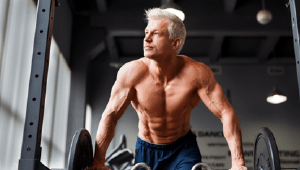 If tests show that you do have low T and the condition is interfering with your health and quality of life, then you may be a candidate for hormone replacement therapy in Richardson. Our goal is to supplement the body's production of testosterone to levels of young adulthood. Replacement therapy may lead to desired results, such as greater muscle mass and a stronger sex drive. But beware—supervision is vital for testosterone therapy to treat low T. Mental and physical risks may develop with self-administered artificial or synthetic testosterone, also called anabolic steroids.
Low testosterone in Richardson is treatable. Call Richardson Pain & Wellness to schedule a consultation!
Frequently Asked Questions about Low Testosterone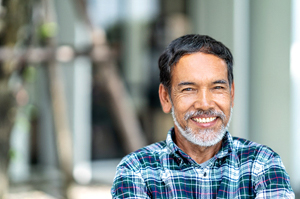 Before you decide to have testosterone replacement therapy, you may have questions about this treatment. We want you to move forward feeling confident that this option is the right choice for you. Below you'll find our responses to some of the most commonly asked questions about this therapy. Please look through them, but don't hesitate to reach out to us if you have other questions or concerns. Our team will be happy to discuss this treatment and your eligibility for it.
Is testosterone replacement therapy safe?
When treatment is administered, controlled, and supervised by a trained professional, this therapy can be safe. However, you need to know that there could be some side effects, including increased blood viscosity, testicular shrinkage, breast enlargement, infertility, and sleep apnea. Our highly trained team will monitor your progress during treatment to make sure that you stay healthy throughout the process.
What is considered a "normal" level of testosterone?
Low T is diagnosed when levels fall below 300 nanograms per deciliter (ng/dL). A normal range is typically between 300 and 1000 ng/dL, according to the U.S. Food and Drug Administration. A blood test called a serum testosterone test is required to determine the level of circulating testosterone. Once we find your current testosterone levels, we can put together a plan for getting them back where they should be.
What are the benefits of testosterone replacement therapy?
Bringing your testosterone back up to optimum levels can give you increased energy, decreased irritability and depression, improved muscle mass and strength, improved sexual drive, more motivation, and potential improvement in erectile function. Basically, this treatment can have you feeling more like the younger, more vivacious "you" again.
How is testosterone replacement therapy administered?
This treatment can be administered many possible ways, such as through testosterone injections, gels, patches, surgically implanted pellets, or oral applications. We'll customize your care to meet your needs and fit within your lifestyle.
What is the cost of low testosterone treatment?
Each patient's case is unique, and we approach each one a little differently. The overall cost of treatment will depend on how you and our team decide to treat your low T and how many visits you require. We'll discuss the cost with you in detail during your consultation so that you know what to expect moving forward.