Medical Weight Loss - Richardson, TX
Customized Treatment Plans & Options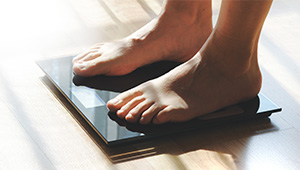 There are literally an endless variety of fad diets and exercise plans that all claim to be the one when it comes to weight loss. They basically say the same thing, "If a person does this one thing, the pounds will just come off." Of course, if you've tried any of these methods, you know that isn't true most of the time. For many, fads help the pounds come off, but they aren't sustainable, so the weight just goes back on. When it comes to long-term weight loss, the real experts know that it's all about a personal touch using a number of proven strategies. Every body is different, so when it comes to their diet and exercise plan, no two should be alike either.
How Our Medical Weight Loss Programs Are Different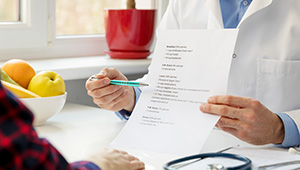 Our weight loss programs are specially designed to be suited for every individual patient. We integrate customized diet, exercise, and supplement programs to meet the unique needs of each person so we are working with their body for weight loss, not against it.
We also don't use appetite suppressants or diet pills. These are often unhealthy and cause a number of negative side effects. Instead, we combine a number of proven strategies to formulate a plan that practically guarantees success, and we'll be there to guide you every step of the way to make it nice and easy.
Why Suppressants Can Be Dangerous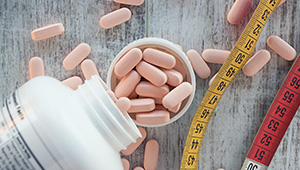 When diet pills and appetite suppressants make the news, it usually isn't for a good reason. These types of drugs often cause quite a bit of stress on the heart, which can often lead to cardiovascular disease and heart attacks. Simply taking a pill is not a sustainable way to maintain healthy weight loss. Taking too many for too long has been shown time and time again to cause long term damage, which is why our programs focus on addressing lifestyle issues and supplementing what the body needs to perform at its best.
Appropriate Weight Loss Supplements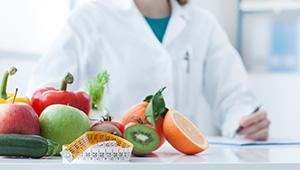 While we do shy away from "magic" diet pills and appetite suppressants, certain supplements can be essential to kick starting (or even restarting) a patient's metabolism. As we age, our body naturally stops producing hormones that are necessary for energy and fat burning, and no amount of exercise or healthy meals can change that. That's when we like to conservatively apply supplements that help the body reach its optimal level so our diet and exercise plans can really do their work.
HCG
HCG stands for Human Chorionic Gonadotropin, and it is a hormone that is naturally produced by the female body during pregnancy. When a healthy person receives an HCG supplement, it helps ramp up the metabolism and increases energy. Most importantly, it makes the body solely burn fat as a fuel source, which it doesn't do naturally. If you were simply to stick to a low caloric diet, your body would start to break down your muscles and fat at the same time, leading to a drawn, unhealthy appearance. With HCG, your body literally becomes a fat burning machine, enabling you to lose weight and look toned and fit at the same time.
Sermorelin
Sermorelin is another name for Growth Hormone Releasing Hormone (GHRH), and it can be used to effectively stimulate a person's pituitary gland so that it produces the more well-known Human Growth Hormone (HGH). By giving this to a patient, we can help up their HGH level without the negative side effects associated with just giving them HGH directly. As a result, we can increase a person's energy, improve their capacity to heal, reduce body fat, and even increase their lean body mass.
A Unique Team Approach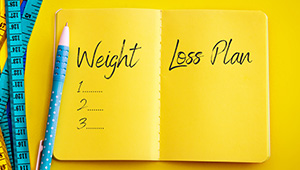 At Richardson Pain & Wellness, your weight loss program will be put together by a team of two doctors as well as a registered dietitian. Both doctors have years of experience in the field of wellness and pain management, and Janel Kobza-Chukhman has over 15 years of nutrition counseling experience. Unlike other places where you can only get supplements, a diet plan, or an exercise routine, we can provide them all under one roof. The end result is that your plan will be greater than the sum of its parts.
The supplements will help your body perform optimally and burn fat efficiently so your diet and exercise routine deliver results as quickly as possible. With this integrated approach, we're able to help people not only lose weight, but keep it off while improving their overall health at the same time.
The key to healthy weight loss is following a plan that is specially-made for you, and that's exactly what we provide here at Richardson Pain & Wellness. Don't trust the "gurus" with their single solution! Our multi-faceted approach will ensure you meet your goals and feel great while you do it. To start your weight-loss journey with us, contact us today for a FREE consultation.
Medical Weight Loss FAQs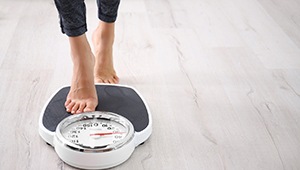 With so many fad diets and programs out there, it can be difficult to discern the best approach to take for weight loss in Richardson. Before you try and fail yet again, we want to clarify what we offer so that you can see how beneficial our services can be. Below we answer some common questions patients ask us. Do you have other questions that we haven't addressed here? We invite you to reach out to us and schedule a consultation. We'll happily discuss our treatments with you and put together a treatment plan specifically designed for your goals.
Are There Side Effects of HCG or Sermorelin Treatment?
We use only a low dose of HCG to communicate the release of fat stores throughout your body. Although this polypeptide naturally occurs in pregnant women, it is safe to use for any gender. In fact, it comes with virtually no side effects at all—other than weight loss, of course.
With Sermorelin, the strong majority of patients experience little or no side effects from treatment. Some patients may have an allergic reaction at the injection site, headaches, dizziness, hives, or nausea. However, during your consultation, our team performs due diligence to avoid these symptoms.
What Other Benefits Does Sermorelin Offer?
By getting the pituitary gland to produce more HGH, Sermorelin helps the body by:
Improving sleep quality
Increasing your energy
Fighting common results of aging (e.g., low bone density and low collagen density)
Encouraging faster healing
Boosting strength and endurance
How Long Will It Take to See Results?
Each patient's case is unique, so it is nearly impossible to give a general timeline for results. In some cases, HCG can start to have a noticeable effect within a couple of weeks, but in others, it may require more time to see the fruits of treatment. How closely you adhere to our team's instructions in making lifestyle changes can also impact how quickly you see results. During your consultation, we may be able to give you a clearer idea of what you can expect.
How Much Will Treatment Cost?
At Richardson Pain & Wellness, we painstakingly put together a customized treatment plan for each patient, specifically designing the supplement dosages, nutrition plan, and exercise routine to work with your body. Only after we've had a chance to meet with you to talk about your goals can we provide an accurate estimate for treatment.
How Long Will My Weight Loss Results Last?
It depends. Although we are certain that we can help you shed excess weight, you are ultimately in control of your health after you leave our office. It's important to implement healthy habits into your lifestyle in order to keep the weight off in the long term. That's why we approach weight loss from many facets and teach you ways to maintain a healthy diet and exercise regimen. When you stay on track, you can enjoy your results for many years to come.