March 23, 2023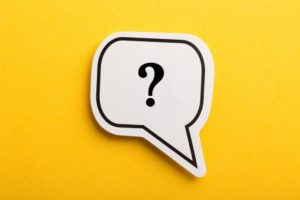 You don't know what it is, but you know something is definitely off with your body. After some internet searching, you think you may understand the problem—you may have low testosterone. But you have many questions about this issue. Here, you can get answers for basic questions before you talk to a medical team about getting hormone therapy.
What Is Testosterone?
Testosterone is a hormone your body naturally produces, in the testes for men, signaling the need for the growth and development of male sex organs as well as facial hair, energy, muscle mass, bone density, and other characteristics.
Why Do Men Need Testosterone?
Both women and men need testosterone to function, but it is particularly important for men because it contributes to their sexual drive and performance, energy and strength, and mood. When a man reaches age 40, his testosterone production slowly starts to decline, often leading to a corresponding decline in muscle mass and energy, erectile dysfunction, and other unfavorable outcomes.
How Can You Tell If You Have Low Testosterone?
Men who have low testosterone often face the following symptoms:
Low energy
Low muscle mass
Low libido or sexual desire
Weight gain
Irritability or mood swings
In reality, the best way to know whether testosterone levels are too low is to get a blood test analyzing hormones. As a result of this blood test, your medical team can then recommend testosterone therapy, if necessary.
What Does "Normal" Testosterone Look Like?
Just as every fingerprint is unique, a man's testosterone "normal" may vary from another's. Fortunately, there is a definitive blood test that can indicate low testosterone. A man is considered within a healthy range if his testosterone level is between 350 ng/dL and 1000 ng/dL in the blood. Outside of this range, he may encounter certain difficulties and symptoms. If he is within the healthy range and has these symptoms, he may have another ailment that merits further diagnosis.
How Can Testosterone Therapy Help?
For many men suffering from low testosterone, this therapy can be extremely beneficial. Although treatment may not necessarily restore your body to exactly how you were when you were younger, it can help you regain most of your stamina and muscle mass, have greater sexual desire and ability, and regulate your mood.
In the end, low testosterone doesn't have to keep you from feeling your best. You don't have to accept that nature may not be giving your body what it needs. Getting a simple blood test can identify whether you could improve with treatment so don't hesitate to get tested!
About the Practice
Richardson Pain & Wellness is concerned about more than just pain management. We are all about helping patients feel and perform at their best, which is why we offer hormone therapy, anti-aging treatments, and more. After a blood test, we can administer hormones like testosterone to help balance your body and help you achieve total wellness. If you would like to learn more about hormone therapy, you may contact Richardson Pain & Wellness online or call our office at 972-907-1125.
Comments Off

on You Asked, We Answered: Testosterone Therapy FAQs
No Comments
No comments yet.
RSS feed for comments on this post.
Sorry, the comment form is closed at this time.