March 10, 2023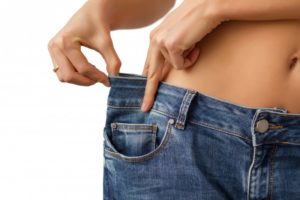 Spring is well on its way here. With the rising temperature comes more time outside, fewer layers of clothing, and more exposure for those extra pounds you may have gained over winter. Although summer is just around the corner, you still have time to shed that excess weight, but you aren't going to get there with fad diets and unrealistically intense workouts. Rather than work yourself to death, try these effective, proven tips for lasting weight loss.
Plan Ahead and Eat Healthy Meals Regularly
Fasting now and then may be beneficial for your body, but it shouldn't be a daily occurrence. Many health experts recommend eating breakfast to avoid overeating during the other meals, feeling hungry or tired in the morning, or excessive snacking.
No one enjoys standing in front of the fridge or pantry not knowing what to have for dinner, but in reality this habit can be detrimental to your weight loss goals. Rather than trying to spontaneously put together a healthy meal, take the time to plan out your food for the week and buy only the necessary ingredients for that meal plan. At the store, do not stock up on junk food, so you aren't tempted later on at home.
Drink Lots of Water and Less Alcohol
Staying hydrated is important, not only for weight loss, but also for your body's optimal functions. However, not all beverages are equal. Alcohol as well as many other drinks contain quite a few calories. On the other hand, water has none! Instead of drinking unnecessary sugar and calories, make sure you're getting plenty of water, both to keep your body running smoothly and burn more fat.
Be Active
In addition to making smarter choices on the calories you bring in, exercising on a regular basis is an essential part of any weight loss journey. Although more rigorous activities may lead to faster results, your body also burns calories doing everyday tasks, such as cleaning the house or walking the dog. If you make the conscious effort to move around more often, you should discover more energy and more efficient weight loss.
Don't Ban Certain Foods
At the beginning of your weight loss journey, it may seem easier to simply quit bad foods entirely. However, the human mind tends to want what it "can't" have. If you ban all junk food, you'll likely find yourself craving them even more. This form of torture is not productive and often leads to binging, feelings of resentment, and failure or discouragement. Allow yourself to indulge a little every now and then to stay sane.
If you want to lose weight and keep it off, yo-yo dieting isn't going to help. You need to stick to tried-and-true principles that will allow you to have more self-control and discipline. Following these tips can help you make your weight loss goals—just in time for summer!
About the Practice
Richardson Pain & Wellness is a clinic that focuses on your total wellness. Our team of professionals can help you look and feel your best through opioid-free pain management, weight loss, anti-aging treatments, and vitamin supplements. Interested in learning more about our services or our team? Don't hesitate to reach out to us via our website or call our office at 972-907-1125 to set up an appointment.
Comments Off

on 4 Tips for Real Weight Loss
No Comments
No comments yet.
RSS feed for comments on this post.
Sorry, the comment form is closed at this time.