February 22, 2023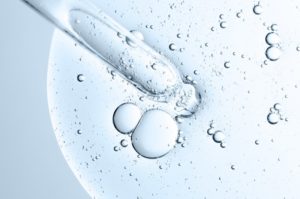 In the world of anti-aging products and services, it can sometimes seem like fads fall from popularity just as quickly as they rise. One minute, beauty experts are buzzing about one product only to love another the next minute. They all make huge claims and promises but few actually deliver results.
However, there's an ingredient that supposedly has the science and dermatologists' approval to back it up and the staying power to be a real game changer when it comes to anti-aging: peptides. Before you jump on this bandwagon, you may be wondering whether peptides are really as beneficial as they are reported to be. Read on to learn more about this and other effective treatments for fighting aging that you can trust to stick around.
What Are Peptides?
In a nutshell, peptides consist of chains of amino acids, the natural building blocks of proteins in your skin. Around the time you turn 30 years old, your body starts to produce less collagen and elastin, leading to more visible signs of aging, such as wrinkles.
Essentially, external peptides are absorbed by the skin and signal to the cells that they need to produce more elastin and collagen, helping skin regain its youthful appearance. But unlike taking straight-up collagen molecules, which are often too large for absorption, peptides usually penetrate cells more easily. As a result, peptides are typically more effective for more various skin types.
Including Peptides in Your Skincare Routine
Fortunately, many anti-aging products and even specialized clinics offer peptides these days. In fact, you can find skincare moisturizers that have peptides listed as one of the main active ingredients. This makes it simple to integrate peptides into your daily routine. You can continue what you normally do!
When combined with other ingredients, peptides can hydrate, firm, and tighten the skin as well as reduce the look of pores and redness, and make skin look plumper.
Other Anti-Aging Treatments to Consider
Just as many peptide products also have other helpful substances, the few anti-aging clinics out there with peptide treatment can often supplement it with other skin anti-aging services, such as facials, fillers, Vitamin B12 supplements, and more. From injections to topical treatments, these various therapies help you slow down the clock's impact on your skin.
For once, you don't have to question whether this certain anti-aging product is just a passing fad. Peptides have shown over and over again their effectiveness, and you can feel confident that your efforts will be rewarded with skin that looks and feels younger.
About the Practice
Richardson Pain & Wellness is a clinic that wears many hats, meaning we offer many different services. In addition to pain management and medical weight loss, we also specialize in anti-aging treatments, including peptides. When you meet with us, we can discuss your goals as well as your unique body and situation to determine which treatments will best help you feel and look your best. Schedule an appointment today by calling our office at 972-907-1125 or visiting us online.
Comments Off

on Peptides: Are They Worth Including in Your Skincare Routine?
No Comments
No comments yet.
RSS feed for comments on this post.
Sorry, the comment form is closed at this time.