September 13, 2022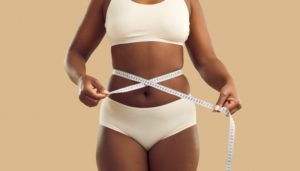 When it comes to losing weight, you don't want to take ineffective shortcuts or fads, but you know that you may need some help. While eating healthy and exercising are critical to a sustainable lifestyle, you may not have control over your metabolism—that's where Vitamin B12 injections come in! In this post, you'll learn why you should consider B12 shots, what they do, and how often you may need them.
Why Is B12 Injected Rather Than Ingested?
Although you can absorb nutrients and vitamins through your food in your digestive system, it is not the most direct method. Injections into the bloodstream take a precise amount directly where they need to go without the risk of damaging the nutrients. As a result, you're more likely to benefit from B12 injections than taking supplements for weight loss.
What Do B12 Injections Do?
Vitamin B12 gives your body special nutrients, called lipotropic nutrients, that help your body more easily metabolize fat. Basically, they encourage your body to use its own natural processes to get rid of fat safely and effectively.
In addition to aiding with weight loss in terms of your metabolism, B12 is also known to boost energy, which in turn can help you become more active and lose even more weight! In fact, don't be surprised if you feel an immediate increase in your energy and a few pounds lost within the first week after the injections.
Results vary from person to person because of lifestyle choices and other factors, but even if you make few other alterations, you can see a steady drop of one or two pounds a week after getting Vitamin B12 shots. Those who maintain healthy habits like regular exercise and a balanced diet may experience more significant and permanent weight loss.
How Often Will B12 Injections Occur?
Each case is different and the timeline and frequency of injections will be determined by your team of experts, but it is common for an injection to be given once a week. Depending on how you respond to treatment, you may need injections more or less often. But you don't have to worry about taking too much because your body simply flushes out what it doesn't use or need.
Overall, Vitamin B12 shots are simply a smart choice to make if you are serious about shedding excess weight. By making the necessary changes to your lifestyle along with these injections, your body can naturally burn fat and help you achieve your weight loss goals for good.
About the Practice
Richardson Pain & Wellness is a clinic that helps a variety of patients who want to become the best versions of themselves. From pain management to anti-aging treatments and medical weight loss assistance, we strive to offer services that can get you beyond hurtles that stand between you and your goal. If you would like to discuss losing weight with our team, you can contact us online or call our practice at 972-907-1125.
Comments Off

on Vitamin B12 Shots: What Do They Do for Weight Loss?
No Comments
No comments yet.
RSS feed for comments on this post.
Sorry, the comment form is closed at this time.