June 24, 2022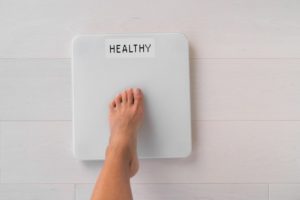 Whether you've been overweight your entire life or you've put on some extra pounds since having a baby or the beginning of the pandemic, losing weight can feel intimidating. Especially if you need to lose a significant amount, you may have thought about seeking medical help for weight loss, but surgery seems so extreme. But medical weight loss without surgery is possible! In fact, there are three simple steps you can take to avoid going under the knife.
Step 1: Work with an Experienced Team
Your weight-loss journey doesn't have to be lonely. In fact, having a support system in place can make you more successful! Not only can a medical team provide expert advice and guidance in creating a customized eating plan, but they may also offer supplements, such as Sermorelin and HCG, that can jumpstart your body toward weight loss.
Step 2: Eat the Right Foods
You probably already know some of the foods you shouldn't eat—candy, carbohydrates, etc.—but do you know what you should have on a daily basis? Below is a breakdown of the kinds of foods every meal should have:
Protein: Getting enough protein in your diet will help you fight off cravings throughout the day and keeps you fuller longer. Plus, foods that are high in protein tend to have fewer calories!
Fat: Believe it or not, some kinds of fat are good for weight loss. Avocados and olive oil are good for your body and don't contain as many saturated fats as butter and coconut oil.
Vegetables: Any respectable diet plan must include nutritious vegetables. Including leafy greens, broccoli, Brussels sprouts, cabbage, and cucumber, many vegetables can give your body nutrients and energy without unnecessary calories.
Step 3: Move More Often
Despite what commercials for exercise plans tell you, you don't have to become a gym nut if you want to lose weight for good. However, if you are currently leading a sedentary lifestyle, you probably need to make changes. For instance, instead of parking close to the store, choose to park a little farther away so you can walk more. Instead of taking the elevator, choose to take the stairs. Little decisions in your activity level can help you burn more calories and therefore lose excess pounds of fat while strengthening your muscles.
You may be thinking that these three steps appear easy in theory but difficult in practice. But by following them, you adopt healthy practices that lead to long-term results. When you eat the right kinds of foods, stay active, and work with a supportive and experienced team, you're sure to lose the weight and keep it off!
About the Practice
Richardson Pain & Wellness isn't just a clinic to help those in pain. We also offer anti-aging treatment as well as medical weight loss support. We do not use dangerous diet suppressants, and we customize a unique eating and exercise plan for each individual, ensuring their success. Would you like to learn more about medical weight loss without surgery? Contact Richardson Pain & Wellness and schedule an appointment today!
Comments Off

on Medical Weight Loss without Surgery: 3 Steps to Follow
No Comments
No comments yet.
RSS feed for comments on this post.
Sorry, the comment form is closed at this time.