April 15, 2022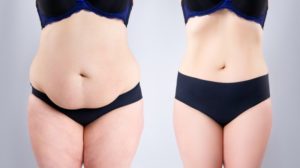 Yo-yos were fun when you were a kid, but not as an adult with your weight. Instead of losing several pounds and gaining it back again, you want to make lasting progress. But how? What's the secret to losing the weight and keeping it off in the long term?
The answers probably won't surprise you. They appear simple, but they can be challenging to put into practice. Keep reading to learn how you can finally shed the excess weight and keep it from coming back.
Keep Your Diet Varied and Nutritious
When you compare a healthy, nutritious diet with a carb-filled, processed one, you can quickly see just how vibrant and varied your food can be. Dieting doesn't have to be boring, and there are tons of resources out there that provide free recipes to try. Some you may not like, but you may discover some of your new favorites!
Exercise Regularly
Your body can't get rid of the fat without burning it through regular exercise. You need to stay active, whether it's through going on a walk, going to the gym, or playing tennis or basketball with a friend. Moving your body will not only keep your heart and muscles strong but also help you reduce your waistline.
Record Your Food Intake
At first it may seem silly to write down every meal or snack you have throughout the day. However, when you do, you can become aware of just how much you eat. This can help you realize where you can make improvements and keep you accountable to yourself. In your food diary, you can also record your weight so that you can see your progress over time.
Control Your Portions
When it comes to your weight, too much of anything—even a good thing like low-calorie vegetables—can be bad. Be mindful as you eat, paying attention to how you feel and learn to eat enough to satisfy your hunger without overdoing it. Measure out your food and portions, and don't be afraid to leave some food on the plate if you're already full. By taking control of the amount of food you eat, you encourage your body to burn existing fat.
Make a Plan Ahead of Time
All too often, the best of intentions for weight loss are set aside for the convenience of an unhealthy meal. In other words, if you don't have a real meal plan and stock your fridge with fresh fruits and vegetables, you are going to continue struggling with the wrong kinds of food. Make a list of the meals you are going to have in advance and buy only the healthy ingredients needed to make them. Also, if you can, you may want to consider doing some prep work beforehand so that a healthy meal is even easier to choose later.
In life, it's often the simple things that are both the hardest and most rewarding to get right. By following these tips, you're sure to see the results you've been working for and achieve the weight loss you want.
About the Practice
At Richardson Pain & Wellness, our services range from pain management to anti-aging treatment to medical weight loss. To help patients in their weight loss journeys, we can provide assistance through diet planning and effective supplements like HCG and Sermorelin. With the support of our team, patients can develop healthy habits that lead to long-term, sustainable results. If you would like to learn more about our weight-loss options, you can schedule an appointment online or by calling our office at 972-907-1125.
Comments Off

on 5 Keys to Long-Term Weight Loss
No Comments
No comments yet.
RSS feed for comments on this post.
Sorry, the comment form is closed at this time.