September 24, 2021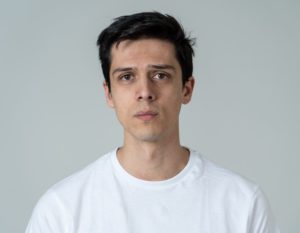 Have you been feeling down a lot more lately? Maybe you're feeling more tired, more irritable, or more anxious than you normally do. It may look like a mental health problem, and your first impulse may be to contact a psychiatrist or counselor, but have you considered that you may have low testosterone?
Both men and women depend on this hormone, but men are especially affected when levels drop below normal. In this post, you'll learn about the possible connection between low T and depression and anxiety in men and how treating the first problem may help resolve the others.
Signs of Low Testosterone and Signs of Mental Health Issues
Sometimes, it can be difficult to tell whether a person is experiencing mental health problems or low testosterone because many of the symptoms of these conditions overlap. For instance, low testosterone can result in:
Fatigue or insomnia
Irritability or moodiness
Weight gain
Difficulty focusing or remembering
Low libido
These are also common signs of depression and anxiety. Interestingly, multiple studies have shown a connection between these conditions, meaning that low testosterone could lead to problems with mental health.
How Testosterone Affects Mental Health
Although the direct connection between testosterone and depression and anxiety is not completely concrete, there are clear ways in which this hormone can impact mood indirectly. For instance, weight gain is a common side-effect of low T, which can damage your confidence and self-esteem. In addition, struggling with erectile dysfunction, low sex drive, and possibly low sperm count or infertility can affect your romantic relationship, stress, and overall happiness. Those with this issue also frequently experience mood swings, obviously affecting mental health.
Solutions to Battle Mental Health Issues from Low Testosterone
Although many patients who take anti-depressants and anti-anxiety medication benefit from these treatments, about 30 percent of depressed people don't have long-term symptom relief. Perhaps in these cases, the underlying problem is actually low testosterone. A simple blood test can check hormone levels and potentially lead to more effective therapy. For those who need it, hormone replacement helps men regain their energy, sex drive, mood, and more!
Your struggle with mental health issues may actually be caused by a hormone imbalance. If you find that you have low testosterone, then you have a simple treatment available to help you regain control of your mood. If you are currently trying other solutions for depression or anxiety and think that the underlying problem could be low testosterone, don't hesitate to talk to your doctor and get your blood work done to know. It could help you not only physically but also emotionally!
About the Practice
At Richardson Pain & Wellness, this experienced team of professionals treat a variety of issues that interfere with your well-being. In addition to testosterone therapy, they offer other hormone replacement as well as assistance with pain management and medical weight loss. If interested in learning more about the services provided at Richardson Pain & Wellness, you can contact the office through the website or by calling at 972-907-1125.
Comments Off

on Mental Health and Low Testosterone: What You Need to Know
No Comments
No comments yet.
RSS feed for comments on this post.
Sorry, the comment form is closed at this time.