July 30, 2021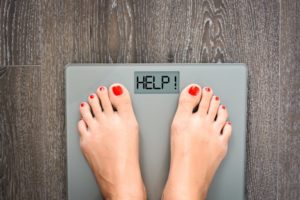 After over a year of being at home and getting ready to watch the Olympics, you've decided that now is the time when you need to get back into shape. You know you want to lose weight, but you're not sure what will work best for you. You see examples of people losing weight on their own, but you wonder whether medical weight loss is right for you. Here are four indications that you could benefit most from working with a team for weight loss in Richardson.
You Need to Lose Significant Weight.
Dropping 10 or even 20 pounds can feel like a huge achievement, but if your goal is above 40 pounds in weight loss, you may need some additional help. Medical weight loss is usually for patients who need to shed a large amount of weight because they need to be monitored throughout the process to ensure their health. Without this close monitoring, they could lose weight in an unhealthy, unsustainable way or cause damage to their organs. Medical weight loss takes advantage of a team that's dedicated to helping you achieve your goals without putting your health at risk.
You Have Serious Medical Conditions.
If you are significantly overweight or obese, chances are that you either already struggle or are expected to struggle with certain problems. Diabetes, heart disease, sleep apnea, and many types of cancer are all linked to being overweight. As a result, you may have to approach weight loss more carefully. With the supervision of an experienced team, you can get a plan that takes your conditions into account and enables you to make lifestyle changes according to your needs.
You Have Trouble Sticking to a Program Alone.
Have you tried countless fad diets before? It can be discouraging to start and fail yet another program, but medical weight loss is different. Although most of the responsibility still lies with you, you're not alone. Medical weight loss should involve an entire team of experts who customize your diet, exercise, and supplement program to your needs and situation, setting you up for success.
You Don't Want to Take Diet Suppressants.
At first glance, diet suppressants can seem appealing, but they often come with unpleasant and even dangerous side effects. They put a lot of stress on your heart, leading to cardiovascular disease as well as heart attacks. Plus, once you stop taking the suppressants, your hunger may return, causing you to gain back whatever weight you lost. For a more sustainable, healthy way of losing weight, you need to turn to a medical team.
In the end, if you're serious about losing and keeping off excess weight, it's best to get medical guidance before your start. This team can put together a game plan designed specifically for you and your body, ensuring a successful outcome.
About the Practice
At Richardson Pain & Wellness, we believe that weight loss doesn't result from following fad diets. We also do not use diet suppressants because we offer solutions that are sustainable, healthy, and effective. Our team personalizes your treatment plan consisting of nutrition, exercise, and supplements and provide support for lasting weight loss. Are you ready to schedule your free consultation? Contact Richardson Pain & Wellness through our website.
Comments Off

on How Can You Tell If Medical Weight Loss Is Right for You?
No Comments
No comments yet.
RSS feed for comments on this post.
Sorry, the comment form is closed at this time.