June 28, 2021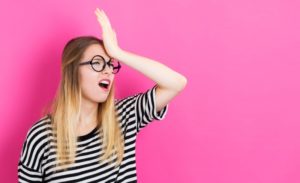 Everyone makes mistakes. You may strive for perfection, but you're only human. In some situations, being imperfect is just fine, but in others, such as taking your thyroid hormone replacement medication, small mistakes could lead to big problems. Neglecting to be exact and precise in your regimen can make treatment less effective for hypothyroidism, which brings a host of problems. These include weight gain, hair loss, and depression. Here are just a few of the common blunders people make in treatment and how fixing them could lead to better management of your symptoms.
You Expect Results Right Away.
With technology continually providing instant gratification, you may have find it difficult to wait for your thyroid hormone replacement therapy to kick in. However, you'll have to be patient for at least a couple of weeks. In fact, treatment can take up to six weeks to finally improve how you feel. Go into hormone replacement therapy with realistic expectations and give your body time to adjust to the new hormone levels. When it does start to work, it'll be well worth it!
You Think Treatment Is Temporary.
Some medical issues are not permanent. They can fluctuate with time or require brief stints of treatment before going away. This is not the case with thyroid hormone replacement. Unfortunately, thyroid issues and treatment last a lifetime, which means that you'll be taking medication for many years to come. In other words, you might as well get used to taking your medication correctly!
You Aren't Taking Medications at the Right Time.
When you take certain medications, you need to have some food in your stomach. Hormone replacement therapy works differently in that it actually is better absorbed not during a meal. In fact, most doctors recommend taking thyroid medication about 60 minutes or more before breakfast or three or more hours after dinner. Always take your medications with water because other beverages, such as coffee, can interfere with absorption.
You Store Your Medication in the Wrong Place.
Like some other medications, hormone replacement tablets for your thyroid need to be stored in a particular environment to retain its effectiveness. Instead of keeping your thyroid medication in a bathroom cabinet, where it can be exposed to humidity, keep it in a cool, dry, and dark place. These conditions keep the tablets in optimal condition, allowing you to get the most benefits from thyroid treatment.
Ultimately, although these mistakes may be easy to commit, they are also easy to fix! By making sure you stick to a precise schedule, store your medication properly, and have the right expectations, you can have successful treatment and overcome the unpleasant symptoms of your hypothyroidism.
About the Practice
For many years, Richardson Pain & Wellness has offered relief for those who struggle with thyroid hormone imbalance. Whether you have hypothyroidism or hyperthyroidism, we can help you feel "normal" again. Our professionals can help you find the right dosage so that your symptoms are kept to a minimum, and you function optimally. If you have questions about hormone replacement therapy, you can contact Richardson Pain & Wellness through our website or by calling 972-907-1125.
Comments Off

on 4 Common Mistakes People Make with Thyroid Treatment
No Comments
No comments yet.
RSS feed for comments on this post.
Sorry, the comment form is closed at this time.