April 8, 2021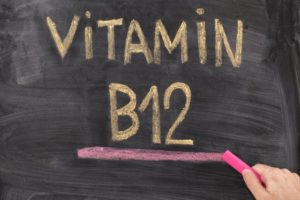 You are tired of feeling tired and having headaches. You have chosen to eat healthier and avoid animal products, but you don't seem to be feeling better or shedding excess weight. Well, you could be missing a very important nutrient—Vitamin B12. Fortunately, you can get supplemental injections that not only boost your energy and general well-being but can also help you lose a little bit of weight.
This could be the miracle your body needs! In your excitement, you want to rush to your provider and ask how often you can get Vitamin B12 shots. But before answering that important question, you need to answer these questions with your provider first.
How Much Is Your Vitamin B12 Deficiency?
Before you and your provider can determine the frequency of your B12 injections, you need to know by how much you're deficient. A simple blood test will reveal how much you need to function optimally. At that point, your provider can give you a better idea of the ideal therapy schedule for you.
How Often Do You Want B12 Injections?
Believe it or not, you may actually have a say in how frequently you can get these supplemental injections. Once your provider determines how much B12 you need, then you may be able to decide whether you would like to receive lower dosages every five to ten days or a higher dose on a monthly basis. Depending on your preferences and experience, longer stretches between doses may leave you feeling a bit low right before your next injection.
What Is Your Diet Like?
In some cases, you may be able to get adequate Vitamin B12 by making slight adjustments to your daily diet. Vitamin B12 can be found in dairy products like milk and cheese and foods like eggs, red meat, and fish. However, if you are vegan, there are limited choices for foods that contain this nutrient. Even then, these foods are often difficult for your body to break down and glean Vitamin B12 from. That's where supplement injections can really make a huge difference!
Are You Pregnant?
Although there seem to be no recorded cases of Vitamin B12 overdose, it may not be a good idea to get B12 injections during pregnancy. Oral supplements of Vitamin B12 are safe for you and your baby and can help you overcome deficiency during this special time in life. After you have the baby, you can likely start up injections again if necessary.
Ultimately, your body is unique and should be treated with a personalized approach. When you know the answers to these four questions, you and your provider can work together to create a plan that works best for your body and your schedule.
About Richardson Pain & Wellness
Richardson Pain & Wellness has been helping patient feel their best for decades. Whether you need help managing pain, losing weight, or simply feeling "like you" again, we use safe, proven therapies that will get you on the right track. We are proud to offer Vitamin B12 injections to those who are deficient. Do you think you could benefit from Vitamin B12 injections? Contact Richardson Pain & Wellness and schedule an appointment with us today!
Comments Off

on 4 Questions to Answer Before Determining How Often to Get Vitamin B12 Shots
No Comments
No comments yet.
RSS feed for comments on this post.
Sorry, the comment form is closed at this time.