March 22, 2021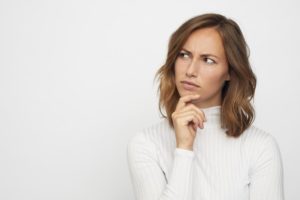 You've tried using heat pads and ice packs. You've taken pain relievers. Your neck and back pain has become unbearable, but you can't always just lie down and take it easy all the time. You have family and work obligations, and you need to be able to function! Have you considered trigger point injections? Before you say no, get all the information with answers to these four important questions about this treatment.
What Is a Trigger Point?
A trigger point is an irritable spot within the muscle that originates pain or spasms when used or touched. It often feels like a tight knot and occurs because of stress, spinal problems, incorrect posture, or overuse. In many cases, the pain starts at this point and then radiates to other areas of the body. Muscles with trigger points are inflexible and can make normal daily activities much more challenging.
What Is a Trigger Point Injection?
This type of injection is meant to relax the muscle initiating the pain and tightness the patient is experiencing. It forces the muscle to decompress and allows the patient to resume normal function. A trigger point injection may consist of a numbing agent like lidocaine, corticosteroids, or Botox or a combination of medications.
In addition to treating specific trigger points, these injections can treat the following conditions:
Fibromyalgia
Tension headaches
Neck pain
Low back pain
How Does a Trigger Point Injection Work?
The medication used in the injection determines the effect it can have on the muscle. The numbing medication relieves pain while the steroids force the muscle to calm down and stop spasming or hurting. Botox paralyzes the muscle for a similar result in certain areas. Inflammation decreases, giving you the ability to use those muscles again without pain.
How Long Do the Results Last?
Although administering the injection only takes about 10 to 15 minutes, you may not feel the full effect of it until two or three days later. At the beginning of treatment, the results may only last for a couple of weeks and need to be repeated. However, over time, the need for retreatment becomes less frequent, and the gaps between treatments get longer.
Keep in mind that trigger point injections alone may not be enough to get rid of your pain. In most situations, additional support through therapy is also necessary for longer term pain management. During these sessions, you can learn stretches or exercises that can stretch or work those muscles that tend to have painful trigger points.
In the end, you don't have to be at the mercy of the pain and stiffness that comes along with having trigger points. You can get relief, regain function, and get back to living your life with less discomfort.
About the Practice
Richardson Pain & Wellness has each patient's well-being at the center of everything we do. In addition to medical weight loss and hormone replacement therapy, our team offers pain management using conservative solutions. Instead of getting prescribed addictive opioids, you can get relief that works and doesn't put your overall health at risk. Interested in learning about pain management at Richardson Pain & Wellness? You can contact us through the website.
Comments Off

on Answers to 4 Common Questions about Trigger Point Injections
No Comments
No comments yet.
RSS feed for comments on this post.
Sorry, the comment form is closed at this time.