February 28, 2021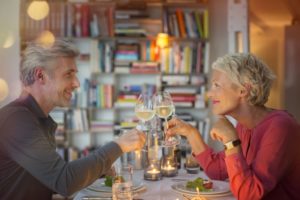 As you get ready for date night with your partner, you stop and look in the mirror. The gray and white in your hair is slowly spreading, and it feels like you have to try extra hard to keep up with everything on your plate. Unfortunately, lately you haven't been feeling quite like yourself. What are your specific symptoms? Could these signs point to a hormone imbalance? In this post, you'll learn about the clear signs that indicate the need for hormone therapy in Richardson. Once you can recognize the source of the problem, you can seek the appropriate treatment and get back your mojo.
Hair Loss
When you brush your hair in the morning or take a shower, does it seem like you're losing more hair than usual? Each person's rate of hair loss is unique, according to their genetics and their production of the stress hormone cortisol. Also, when dihydrotestosterone is out of balance, more hair loss can occur, even in women. By addressing hormone levels and getting them back to optimal range, you can slow down the rate at which your hair comes out.
Moodiness
Everyone experiences mood swings every once in a while; however, if you find that you're easily irritated much of the time, then your hormones may be the likely culprit behind your bad temperament. Especially if you have depression, emotional disturbance, or anxiety or nervousness, you need to check your hormone levels. Fortunately, if they are to blame, balancing your hormones is a simple change that can make all the difference and give you a more positive outlook.
Low Libido
When sex hormones are low (i.e., testosterone in men and estrogen and progesterone in women), physical intimacy can become difficult and unpleasant to say the least. As they age, men can struggle with erectile dysfunction and have little energy. On the other hand, women can suffer from vaginal dryness, causing pain during sex. By adjusting these hormones, you can continue to enjoy intimacy with your partner, no matter how old you are.
Lack of Quality Sleep
When you don't get a good night's rest, everything can become more challenging, especially your health. If you deal with insomnia or interrupted sleep on a regular basis, your hormones could be keeping you awake or giving you hot flashes or night sweats, brain fog and memory loss, or anxiety. After a simple lab test, your trusted team can find out the exact hormones that need to be addressed and by how much.
Experiencing these issues may be part of the aging process, but with hormone therapy, you can keep feeling young at heart and have some pep in your step. After all, you've got a hot date!
About the Practice
Richardson Pain & Wellness is dedicated to helping patients feel their best, whether it's through medical weight loss, pain management, or hormone replacement therapy. The team consists of highly trained professionals, and treatment is customized according to each patient's unique needs. If you have questions about hormone therapy, you can learn more by scheduling an appointment with Richardson Pain & Wellness through our website.
Comments Off

on 4 Signs That You Need Hormone Replacement Therapy
No Comments
No comments yet.
RSS feed for comments on this post.
Sorry, the comment form is closed at this time.