January 25, 2021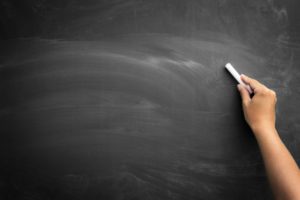 When you were in school growing up, did you ever wonder whether you'd actually use what you were learning? While there are plenty of careers that utilize school skills, there's one topic that applies to literally everyone's lives: pain management. At some point, you will experience physical pain and learning about it can help you deal with pain management in Richardson in a healthy way when it comes. Read on to get your introductory Pain Management 101 lesson.
Categories of Pain
Believe it or not, the first step in managing pain is identifying its source and type. By understanding the cause of the problem, your pain management doctor in Richardson can better determine which therapies and treatments to use for relief. Here are some examples of the types of pain your team can diagnose and treat:
Acute—short-term pain but often severe
Chronic—frequent or constant and ranging from mild to severe
Neuropathic—caused by nerve damage
Nociceptive—caused by tissue damage
Psychogenic—pain that is prolonged by psychological issues, like depression or anxiety
Idiopathic—from unknown causes
How to Manage Pain Safely
The simple answer for instant pain relief is to use medications. Some, like Tylenol or anti-inflammatory drugs can ease constant discomfort, but opioids can be habit forming and more easily misused. As a result, it may not always be a good option to turn straight to these medications. Other choices include the following:
Joint Injections
The medical field has long used steroid and anesthetic injections to bring patients the relief they desperately need. These injections have an immediate effect and can last for several months, allowing you to resume your normal activities with less pain.
Rehabilitation
In many cases, if you don't address the weak or injured area, the rest of your body tries to compensate, leading to pain, unhealthy posture, and other issues. After an injury or years of misuse, you may need to retrain your body. Rehabilitation helps you strengthen and recover those muscles so that you can function optimally and live more comfortably.
Muscle Relaxers
Often, the pain patients experience comes from tension in muscles. Along with stretches, exercise, and possible psychological counseling, muscle relaxers help ease the excess stress. Taken orally, this medication is not an opioid, meaning it's not addictive, but it essentially ends with the same result.
Although some physical pain is inevitable in life, it doesn't have to dominate your life. You can learn to keep it under control so that you can live life to the fullest. Are you currently in pain? Reach out to a pain management team, and they can provide relief and therapies that can help you handle this universal challenge.
About the Practice
Richardson Pain & Wellness is dedicated to helping patients in the Richardson area find relief from discomfort. They offer many therapies including injections, muscle relaxers, and rehabilitation. With multiple specialists on staff, they are able to put together a complete approach to addressing any kind of pain. If you struggle with pain, you can make an appointment at Richardson Pain & Wellness by clicking here.
Comments Off

on Your First Lesson in Pain Management
No Comments
No comments yet.
RSS feed for comments on this post.
Sorry, the comment form is closed at this time.