November 13, 2020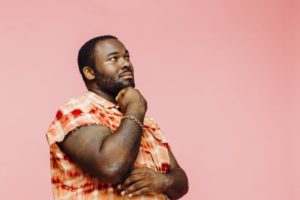 While you've been staying at home and social distancing from others, have you gained the dreaded "quarantine 15" or more? With the treat-filled holiday season fast approaching, you may be wondering how you can possibly see the weight loss results you want. According to the Washington Post, about 45 million Americans go on a diet every year, but approximately only 5 percent keep the weight off in the long term.
Many people want to lose weight but find trying to do it alone difficult or entirely unsuccessful. That's because as you age, your body produces less of the hormones that promote fat burning. Fortunately, there are treatments that can get your metabolism back up and help you finally achieve optimal weight loss without the use of diet suppressants. These healthy supplements include HCG and Sermorelin. But how do you know which one is the best choice for you? Read on to learn more about their impact on your medical weight loss in Richardson.
Benefits of HCG
HCG is a hormone that naturally instructs the body to burn stored fat only and not muscle tissue. As a result, this treatment, when combined with a low-calorie diet, can result in significant weight loss in a short amount of time without making you look or feel unhealthy. In addition, HCG provides you with more energy, so you're able to be more active and enjoy a faster metabolism.
Benefits of Sermorelin
In addition to potentially leading to weight loss, Sermorelin has other side effects that are beneficial for you. Sermorelin is also known and used to restore low human growth hormone levels, which boosts your body's ability to fight aging, keep lean muscle mass, and maintain a high metabolism.
Also, Sermorelin has been found to help with regulating sleep, which can have a significant impact on weight management. After all, when you haven't had sufficient or restful sleep, you may lack the energy to exercise and the discipline to adhere to a healthy diet. By helping you maintain healthy sleep cycles, Sermorelin gives you better chances of making smart lifestyle changes that lead to permanent weight loss.
In the end, both of these treatments are effective and beneficial in different situations and for different patients for weight loss in Richardson. The best way to determine which one will best meet your needs is to have a consultation with a professional weight loss team. They know the right questions to ask, can consider your goals and lifestyle, and can create the perfect treatment plan that makes your journey to a healthier weight more successful.
About the Practice
Richardson Pain & Wellness has a team of highly trained and experienced professionals offering both HCG and Sermorelin treatments for those wishing to lose weight. Together, they formulate a customized plan, including an exercise regimen, diet plan, and supplements, for the best possible results. Are you ready to lose the extra weight you've gained? Contact Richardson Pain & Wellness for an appointment today!
Comments Off

on HCG or Sermorelin: Which Is Right for You?
No Comments
No comments yet.
RSS feed for comments on this post.
Sorry, the comment form is closed at this time.