October 14, 2020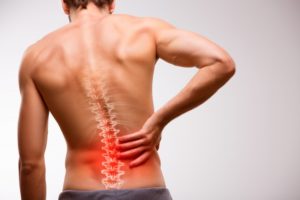 You're done! For months or even years now, you've had a persistent pain in your back, but you're finally going to do something about it. Your first instinct is to call your physician, which you should do, but you may want to consider seeing a pain management doctor and their team as well. Your regular doctor can prescribe pain medication but likely won't be able to do much else. For a more long-term solution, your pain management team can not only help you get relief but enjoy a higher quality of life. In this post, you'll learn exactly how they do it!
Diagnose the Origin of Your Pain
Although diagnosing pain may seem simple at first glance, it can actually be quite tricky to pinpoint the cause behind it. For example, back pain is a symptom for many issues, including a spinal stenosis, herniated or bulging disc, or sciatica—just to name a few. Likewise, knee pain may be the result of several problems like arthritis.
In addition, the kind of pain you have can indicate what the problem is. A sharp pain in your lower back that extends into your buttocks or leg is most likely sciatica. Your pain management team can discover the underlying cause of your discomfort, which is the first step on the path toward treatment and relief.
Explore Conservative Pain Management Treatments
Unfortunately, some doctors immediately turn to opioids or other medications to address pain. While there are certainly patients who benefit from this kind of treatment, many can be helped without having to resort to such measures. Joint injections or muscle relaxers may be beneficial, but therapies such as massage, chiropractic care, meditation, and physiotherapy can enable you to overcome your pain without the risk of addiction or damaging side effects on your body.
Continue Your Pain Care as Needed
Ideally patients would be able to get treated only once for pain and feel complete relief. However, it often doesn't work that way. Especially if you experience chronic pain lasting longer than three months, you'll likely need to see your pain management team on a semi-regular basis to keep pain under control. Plus, it's important to keep in mind that you may not be rid of the pain entirely, but it should be greatly reduced, particularly if you lead a healthy lifestyle with a nutritious diet and appropriate exercise.
Your chronic pain may not be a cut-and-dry issue, so why not work with team that specializes in addressing it. When you visit a pain management doctor, you can have the peace of mind that you're doing what you can to reduce your discomfort and take care of your body.
About the Practice
Richardson Pain & Wellness is a practice that offers conservative pain management services in addition to weight loss and anti-aging treatments. With years of advanced training, the team provides physiotherapy, joint injections, and many other therapies onsite. If you have questions about pain management and the therapies at Richardson Pain & Wellness, contact them via their website here.
Comments Off

on 3 Ways a Pain Management Team Works to Bring You Relief
No Comments
No comments yet.
RSS feed for comments on this post.
Sorry, the comment form is closed at this time.