September 29, 2020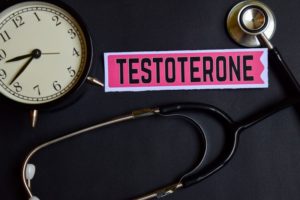 You don't get it—you eat right, exercise regularly, and try to get enough sleep every day. Why are you so tired? And your relationship is suffering because of your low sex drive. Thanks to commercials on TV, you think that maybe low testosterone may be the culprit behind your symptoms.
If your blood tests show that you have low testosterone in Richardson, then this treatment can be beneficial and help you regain overall wellness. However, sometimes testosterone replacement therapy (TRT) can come with certain risks, especially for patients who don't actually need it but take it anyway. Read on to understand what the risks are so that you're fully aware of them moving forward.
Risks of Testosterone Replacement Therapy
Every treatment comes with some amount of risk. Here are some of the serious risks that hormone therapy in Richardson comes with.
Increased Risk of Cardiovascular Problems
Did you know that testosterone can impact your blood chemistry? It raises your production of red blood cells, which thickens the consistency of your blood and increases the chances of clotting. Studies have found that long-term TRT comes with a higher risk of experiencing a cardiovascular event, such as a heart attack, stroke, or death due to heart disease.
Little or No Improvement in Erectile Dysfunction
Many men ask their doctors about TRT because they suffer from low sex drive and want to regain it. In some cases, this therapy can increase sex drive, but it does not necessarily mean that you'll be able to get and keep an erection. In other words, TRT alone may not improve your sexual performance. In fact, some research suggests that this therapy may actually contribute to the development of cancerous cells in the prostate.
Expecting the Fountain of Youth
Commercials on TV can make TRT look and sound like a miracle cure for men who feel fatigue and have low libido. They portray aging men who seem just as fit and energetic as they used to be because of treatment, but the truth is that TRT shouldn't be considered the Fountain of Youth. You need to have realistic expectations.
There are many other ways of increasing your energy that involve much less risk, such as walking or other forms of exercise, spreading your activities throughout the day, and potentially seeking relationship or psychological counseling. If your testosterone levels are within normal range, you should consider these alternatives.
Making Sure You Stay Safe
You shouldn't start or undergo any treatment without the supervision of a highly trained medical professional. You need to have a couple of blood tests to confirm that you need TRT, and you should regularly see your doctor to make sure your blood viscosity doesn't pose a threat to your heart health.
By keeping the risks of treatment in mind and taking measures to avoid them, you can be more prepared and have the right team behind you while you improve your health.
About Richardson Pain & Wellness
Here at Richardson Pain & Wellness, we've provided hormone therapy replacement for many years. Our trained staff is dedicated to helping you find the right balance so that you achieve wellness and a higher quality of life. If you have questions about testosterone therapy, you can contact our Richardson office by calling 972-907-1125 or clicking here.
Comments Off

on Interested in Testosterone Treatment? Keep These 3 Risks in Mind
No Comments
No comments yet.
RSS feed for comments on this post.
Sorry, the comment form is closed at this time.