July 25, 2020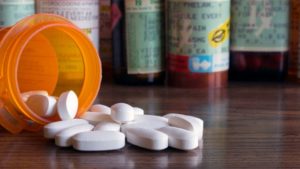 As you bend over to get something out of the bottom shelf of your bathroom cabinet, you feel that familiar sharp pain in your lower back. For years, you've endured chronic pain in Richardson, but you're worried about taking opioids because they can be extremely addictive. Perhaps you're concerned that your doctor will say you need surgery. Did you know that you have other options for conservatively dealing with pain? Here are some alternatives that can help you find relief and address the real cause of the problem without exposing yourself to the risk of an opioid addiction or going under the knife.
Over-the-Counter Medication
You may not have to take powerful pain relievers in order to avoid discomfort. Pills, such as ibuprofen and naproxen, can reduce both pain and inflammation without the risk of addiction. Just remember that these medications are meant for temporary relief, not long-term, heavy use. In some cases, a medication called Tramadol may be beneficial because it is an oral analgesic that changes the way the brain reacts to pain, but it is not an opioid. Always consult a doctor before starting any medication regimen.
Joint Injections
Depending on your situation, anesthetic or steroid injections may be useful for your journey back to wellness. Medical professionals can utilize various injection substances to promote healing and alleviate pain for prolonged periods of time. For example, platelet-rich plasma offers a natural way to jumpstart the body's own healing process, lowering your pain now and down the road. Also, for many years, cortisone has been combined with an anesthetic to simultaneously reduce inflammation and block pain for those just starting the healing process.
Muscle Relaxers
If a muscle, tendon, or area of the body has been injured, the surrounding muscles have to work much harder to compensate, potentially leading to additional strain or discomfort. Sometimes, a muscle relaxer can ease the stress on the rest of your body and allow you to heal and function much more efficiently.
Rehabilitation
Any pain relieving solution is temporary without rehabilitation or treatment of the real issue behind the pain. Whether through physical therapy, chiropractic care, or other means, working with medical professionals on rehabilitation can help you overcome pain in the short term and avoid it in the future.
Some patients find acupuncture effective at blocking pain. Thin, small needles are inserted into the skin at certain points, interrupting the nerve signals to the brain.
You don't have to choose between pain relief and opioid use. There are many ways to handle pain management in Richardson in a conservative manner. If you've been dealing with an injury or a chronic issue that gives you pain, talk to a wellness professional and get your quality of life back!
About the Practice
Richardson Pain & Wellness is dedicated to helping patients who suffer pain, whether from chronic issues or sudden injury. The team offers joint injections, muscle relaxants, rehabilitation therapy, and more to meet the needs of patients. If you have questions about conservative pain management or if you are ready to enjoy a better quality of life, contact Richardson Pain & Wellness by clicking here.
Comments Off

on Ouch! Relieve Your Pain without Opioids
No Comments
No comments yet.
RSS feed for comments on this post.
Sorry, the comment form is closed at this time.