July 11, 2020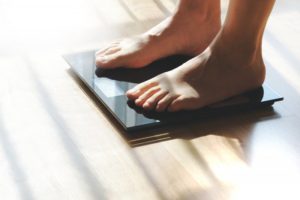 You've tried it all. Fad diets work for a short period of time before you gain all the weight back again. No matter how hard you work out or how healthy you eat, you're not seeing the results you should. Especially now with those "quarantine fifteen," you're determined more than ever to achieve your weight loss goals—and keep the pounds off for good. But do you need some help getting started? If you're serious about weight loss in Richardson, here are some ways that'll have you ready to shed fat and feeling your best.
Rest Up
Did you know that drowsiness can lead to unwanted eating? Low quality and quantity of sleep on a consistent basis can also slow down your metabolism, leading to weight gain. If you want to feel invigorated every day, be sure to go to bed on time—and without your phone or tablet—to get the rest your mind and body need.
Drink Plenty of Water
Although energy drinks or sports drinks may promise to boost your energy or replace electrolytes, they are loaded with sugar and other ingredients that can hamper your weight loss. The best beverage will always be water, which can reduce bloating as well as keep you well hydrated.
Get Moving
If you want to lose the weight for good, you'll need to make some adjustments to your lifestyle. You'll need to be more active and make time for exercise. Even working out for 10 minutes every day can have a significant impact on your health and the number you see on the scale. In order
Make Smarter Choices Daily
There are a million little decisions you can make in a given day to burn some extra calories. Instead of taking the elevator or escalator, choose to walk up the stairs. Or park your car a little farther away from the entrance to fit in more steps. Take your dog on an extra walk before or after work. An active lifestyle consists of little, smart choices that help your body stay on track with the progress you want to make.
Get Professional Help
In some cases, a person can do everything right without getting the results they want. It can be frustrating, but it's not impossible to overcome. If you are sick of trying and failing in your weight loss efforts, you may need some extra help. At Richardson Pain & Wellness, we can not just create a nutrition and exercise plan customized for you, but we also offer supplements to kickstart your metabolism. These options include the following:
Sermorelin, which helps the pituitary gland produce human growth hormone to increase energy, reduce fat, and increase lean muscle mass.
HCG, which directs the body to exclusively burn fat for energy.
You don't have to suffer or starve in order to lose weight. By following these tips, you'll be in a better position to see the results you want and feel stronger and healthier in the process.
About the Practice
In addition to anti-aging treatments, pain management, and hormone therapy, Richardson Pain & Wellness is proud to offer medical weight loss solutions, including sermorelin and HCG injection supplements. The team customizes a treatment plan for each patient, allowing them to reach their goals. If you have questions about medical weight loss, you can contact Richardson Pain & Wellness by clicking here.
Comments Off

on 5 Ways to Jumpstart Your Weight Loss
No Comments
No comments yet.
RSS feed for comments on this post.
Sorry, the comment form is closed at this time.