May 10, 2020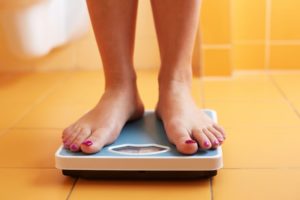 As you step onto the scale and look down at the number, you try not to get discouraged to find that yet another weight loss program has failed to make a noticeable difference. In the past, you've likely tried watching your food intake and exercising regularly but never saw the efficient weight loss results you wanted. But when you combine a low-calorie diet with HCG injections, you can burn one or two pounds per day! Here's all you need to know about this treatment and how to finally reach your goals for weight loss in Richardson.
What Is HCG?
HCG stands for human chorionic gonadotropin, a naturally occurring hormone that is especially present in the placenta of a pregnant woman. It is necessary for her to keep the pregnancy, and it sends signals to her body to use stored fat, not healthy muscle tissue, for energy and nutrients in order to provide adequate nourishment to the mother and fetus. This hormone can be administered to both men and women who are not pregnant to trigger a similar response and target fat cells.
How Does HCG Weight Loss Work?
This weight loss protocol is pretty simple—you start with daily HCG injections in Richardson with trained professionals. At the same time, you begin a diet of 500 calories every day along with some light exercise. Consuming fibrous vegetables, protein, some fruits, and other nutrient-rich foods is essential for the success of this weight loss program because it retrains you to think differently about food. The HCG hormone then goes to work and makes your body specifically burn fat without damaging muscles tissues for energy.
Other than sugar and starch, there are no food restrictions, but starchy foods may be reintroduced after three weeks on the program. This method is so effective at burning fat that some patients even report seeing results beginning on day one! Throughout treatment you need to make sure you continue getting adequate sleep and drinking enough water every day.
Is HCG Weight Loss for Me?
This treatment may not be a good option for everyone, so it is important to get a clean bill of health from your medical provider first. You also need to be able to follow a diet consisting of only 500 calories per day for a prolonged period of time for the best possible outcome.
If you're tired of meeting failure after failure when it comes to weight loss, you need to consider HCG treatment paired with a low-calorie diet. Not only will this program help you lose weight fast, but it will enable your body to do so without impacting your lean, healthy muscle. Your weight loss goals can be achieved with this program, so get started today!
About the Practice
Richardson Pain & Wellness has been serving the Richardson and surrounding communities for many years now. Our primary goal is to help patients feel better—whether that's through pain relief, hormone replacement therapy, weight loss, or other valuable treatments. If you have questions about HCG weight loss or any of our other services, feel free to contact us, and we'll happily help!
Comments Off

on HCG Injections: The Secret to Fast Weight Loss
No Comments
No comments yet.
RSS feed for comments on this post.
Sorry, the comment form is closed at this time.