April 6, 2020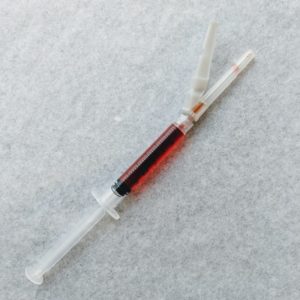 You try to eat healthy foods, drink enough water, and get plenty of exercise, but you still struggle to lose weight. In your online research, you've come across several articles that mention the importance of vitamin B12. Unfortunately, your body does not natural produce it, but it performs several essential roles including helping your body synthesize DNA and red blood cells. Vitamin supplements can contain B12, but did you know that you can get significantly more of a boost from a B12 shot in Richardson? This post can help you determine if this nutrient could make a difference for you!
Symptoms of Vitamin B12 Deficiency
How can you tell if you're getting enough of this nutrient? If you notice any of the following, you may be deficient in vitamin B12:
Pale or jaundiced skin
Weakness and fatigue
Nerve damage that feels like pins and needles
Changes in balance, coordination and the way you walk
A swollen tongue and mouth sores
Shortness of breath and dizziness
Blurred vision
Brain disorder like depression and dementia
High body temperature
Signs That a B12 Injection Could Be Right for You
There are many people who can improve their health and well-being with vitamin B12 injections, especially under the following circumstances.
You smoke or drink alcohol excessively.
These habits drain your body of nutrients, including Vitamin B12. Nicotine and alcohol elevate your blood pressure, constricting your blood vessels, which absorbing and using essential nutrient much more difficult harder. If you can't stop these habits completely, a vitamin B12 shot could help your body fight these negative effects.
You are on a vegetarian or vegan diet.
As helpful as these diets can be for the environment, they can come with some downsides attached. Vitamin B12 is found in meat, fish, eggs, and various dairy products. As a result, those who avoid these foods in the diets are often deficient in this critical nutrient.
You are pregnant.
Your baby absorbs vitamin B12 from the placenta, which draws this nutrient from your body, to grow efficiently. Without it, your baby could develop irreversible neurological damage. This means that you need to make sure you're getting enough vitamin B12 for both you and your baby to stay safe and healthy.
You want to lose weight.
Vitamin B12 turns up your metabolism, allowing you to burn fat and carbohydrates for energy, use protein efficiently to gain muscle, and finally shed weight that you couldn't before.
Ultimately, the only way to know for sure whether vitamin B12 shots could be beneficial for you is to talk to a medical professional. They can evaluate you, look at a blood sample, and determine whether you have a deficiency. Whether you need to lose weight or another reason for treatment, getting enough of this nutrient could improve your quality of life and your health!
About the Practice
Richardson Pain & Wellness offers many treatments to help patients feel revitalized. Their services include hormone therapy, HCG, thyroid treatments, and vitamin B12 injections. The team takes a unique approach for every patient, customizing procedures to meet their needs. If you have questions about vitamin B12 treatment, you can contact Richardson Pain & Wellness for a free consultation by clicking here.
Comments Off

on Am I a Good Candidate for a Vitamin B12 Shot?
No Comments
No comments yet.
RSS feed for comments on this post.
Sorry, the comment form is closed at this time.