March 2, 2020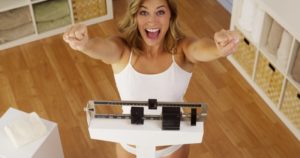 You've tried it all—diet after diet without success. It seems no matter how hard you try at the gym, you can't seem to shed fat and build up muscle at the same time. As you step onto the scale and see a number you don't like, you want to make sure that this time is different from your past attempts. If you are looking for a simple plan that works with your body to burn stored fat, you may want to look more into human chorionic gonadotropic (HCG) treatment for effective weight loss in Richardson. Fortunately, you can find a clear explanation this treatment right here!
What Is HCG?
The HCG hormone is naturally produced in the placenta when a woman is pregnant. It not only helps her make progesterone to keep the pregnancy but also enables her body to use energy and nutrients as efficiently as possible. This hormone also helps men produce more testosterone, which is known to boost men's energy and muscle mass. For both men and women, artificial HCG can be used to fool the body into utilizing stored fat effectively.
What Are the Benefits of HCG Treatment?
Unlike other diet programs, HCG treatment specifically targets fat. Instead of only burning calories and building up muscle, this diet gets your body to burn stored fat for energy. Additionally, some evidence suggests that this treatment may reduce the likelihood of breast cancer in women and promote prostate health in men.
How Does HCG Weight Loss Work?
Most often, HCG is administered via injection, but it can also be given in the form of oral drops, pellets or sprays, depending on your needs. If you want HCG treatment to be effective, you must pair this supplement therapy with a healthy, low-calorie diet. When combined with nutritious foods, HCG treatment can lead to dramatic weight loss that even continues after HCG treatment has ended. In fact, after the 40 days of therapy are over, don't be surprised to see your weight decrease in the weeks that follow as well.
How Do You Get Started with HCG Weight Loss?
HCG treatment starts with a consultation with weight loss team. They can formulate a plan that integrates healthy habits into your lifestyle and determine which HCG method would work best for you. They can also monitor your progress throughout the process and help you stick to your low-calorie diet, ensuring fast results.
Instead of trying yet another run-of-mill, trendy diet that ultimately ends in failure, you can use your body's natural processes to your benefit. Through simply taking HCG, along with following a low-calorie diet, your body can finally get rid of stubborn stored fat and give you the results you've been working for.
About Richardson Pain & Wellness
At Richardson Pain & Wellness, our highly experienced medical team is proud to offer a truly personalized treatment plan for each patient according to their unique needs. For weight loss, HCG hormone treatment provides an effective solution. If you would like to learn more about HCG treatment or you would like to get started, you may contact us by calling (972) 907-1125 or clicking here.
Comments Off

on Why You Should Choose HCG for Weight Loss
No Comments
No comments yet.
RSS feed for comments on this post.
Sorry, the comment form is closed at this time.