January 17, 2020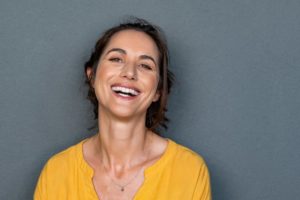 Your older friends have gone through it and have shared horror stories from their experiences, making you nervous for this upcoming stage of your life. You're another year older and that much closer to menopause. For your birthday this year, your one wish is to avoid all the unpleasant symptoms that come along with the natural process. Well, with female hormone replacement therapy, you can! Here are some signs that this therapy could be a good fit for you.
You're sick of hot flashes and night sweats.
The most common and well-known symptoms of menopause include hot flashes and night sweats. At first these can be very uncomfortable and unsettling to experience when your hormone levels decrease, and they can occur at inconvenient times during the day as well. But night sweats and hot flashes can be avoided through hormone replacement therapy. That way, you can keep your cool in social and professional settings.
Sex isn't enjoyable anymore.
At a certain age, usually in late 40s or early 50s, a woman is no longer able to bear children, and her reproductive system shuts down, starting the natural process of menopause. Unfortunately, when you go through menopause and drop in estrogen and progesterone levels, you can experience vaginal dryness, low libido, and pain during sex. By replacing these hormones in your body, you can continue to have a satisfying sexual experience with your partner without discomfort.
You don't want to deal with mood swings or low energy.
For some women, the emotional symptoms can be much more challenging to handle than the physical. Changes in hormone levels can mess with your energy, and low estrogen specifically can cause depression or rapid swings in your mood. As a result, your relationships with others can suffer, especially those we are closest with you. Hormone replacement therapy makes it easier to keep your emotions in check and feel capable of dealing with your to-do list.
You want to protect your bones.
Although osteoporosis isn't the first thing that comes to mind when you think about menopause, your risk goes up because of hormonal changes. By taking hormone replacement therapy, you can reduce your likelihood of bone fractures, which can be beneficial for years to come. As you get older and it becomes more difficult for you to recover from injuries, this treatment can help you stay healthy and safe in your active lifestyle.
Menopause doesn't have to be a scary transition. Hormone replacement therapy is available for you and can make the entire experience go more smoothly. This treatment can help you cope with these changes as you enter this new chapter in life. Contact a clinic with hormone replacement therapy today!
About the Practice
The team at Richardson Pain & Wellness offers hormone replacement therapies for men and women and can customize treatment to each patient's individual needs. Treatments include creams, topicals, injections, and more. If you have questions about hormone replacement therapy, you can contact the team at Richardson Pain & Wellness by clicking here.
Comments Off

on Are You a Good Candidate for Female Hormone Replacement Therapy?
No Comments
No comments yet.
RSS feed for comments on this post.
Sorry, the comment form is closed at this time.