October 29, 2019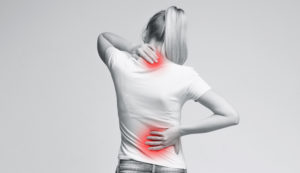 You live with it every day. It's always there, and it can make daily functions much more difficult and certainly more unpleasant. Living with chronic pain can take a toll on your mental and emotional health as well as on your body, so it's important to do something about the pain. But do you really need to see doctor after doctor? Believe it or not, you may be able to provide your own pain management at home. Read on to learn five tips you can implement into your life for more relief.
Deep Breathing and Meditation
When you slow down and push distracting and stressful thoughts aside, your body naturally relaxes. Tightness and tension can then release and give you relief, even if just for a little while. Although you would think that breathing would be easy, it can take time to learn the proper techniques for deep, conscious breathing and meditation. You can enroll in a class or take advantage of online resources to help you develop this healthy skill. Also, try to reduce stress in your lifestyle by listening to calm music, talking to a counselor, or reducing your workload if possible.
Exercise
Did you know that your brain produces "feel good" chemicals when you exercise? As a result, endorphins made during exercise can help improve your mood and can strengthen muscles, which helps prevent injury in the future. You can also control your weight, keep your heart healthy, and have better blood sugar levels. If needed, you can adjust your exercise regimen according to your abilities or health conditions. The important thing is that you get moving somehow!
Avoid Alcohol and Tobacco
These habits bring a host of health problems with them, even when it comes to pain. Although pain can interfere with your ability to sleep on its own, drinking alcohol can make sleep even more difficult! Smoking cigarettes increases your risk of heart disease and cancer, but it also paves the way for painful circulation problems. If you want to reduce or have better control over the chronic pain you feel, avoid these substances.
Eat a Healthy Diet
Whether you're suffering from diabetes-related pain, digestive troubles, or many other kinds of pain, a healthy diet can work wonders. In addition to keeping your weight under control, you should eat a low-fat, low sodium diet of fresh fruits and vegetables, whole grain breads and cereals, and lean meats.
Seek Support
You don't have to handle your chronic pain all by yourself. Find a support group to talk to others who struggle with chronic pain. They may be able to share tips that work for them and understand your situation more than even your loved ones. You can also talk to a counselor about coping with pain and promoting positive thinking. In addition, you can get a massage to help release muscle tension.
Ultimately, you may need to see a pain specialist, who may be able to diagnose your condition or at least provide additional pain-relieving treatments. Even with professional help, following these tips can help you live a better, more fulfilling life despite your chronic pain.
About the Practice
Our team at Richardson Pain and Wellness is dedicated to finding solutions to relieve pain. We believe in using conservative pain solutions that include physical therapy, joint injections, and more. If you would like to schedule an appointment or learn more about at-home pain management tips, contact Richardson Pain and Wellness by calling (972) 907-1125 or clicking here.
Comments Off

on 5 Tips for Chronic Pain Management at Home
No Comments
No comments yet.
RSS feed for comments on this post.
Sorry, the comment form is closed at this time.