June 25, 2019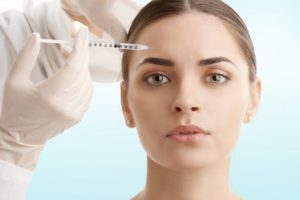 When you look in the mirror to put on your makeup, you notice more wrinkles and loose skin than before in your face, making you feel a little more self-conscious. With the natural course of time, your skin loses elasticity and show these telltale signs of aging. Is there anything you can do about it? Although you can't stop time, you can reverse some of the impact that the clock has had on your skin by taking advantage of anti-aging injections in Richardson. These treatments allow you to regain your youthful appearance and confidence, so read on to learn more about them.
Vitamin D
As a natural hormone that is produced by the body when exposed to UVB radiation from the sun, Vitamin D slows down the natural process of DNA degeneration. People who don't get very much time in the sun or who are overweight can become deficient in this necessary hormone. Not only can controlling your Vitamin D levels help you avoid an older appearance, but it can add years to your life expectancy!
Sermorelin
Sermorelin, or Growth Hormone Releasing Hormone (GHRH), encourages your pituitary gland to naturally produce more optimal Human Growth Hormone (HGH) levels, improving your body's ability to heal and reducing the appearance of wrinkles. As an added bonus, this GHRH solution also gives you a boost in energy.
Botox
Over many years, Botox has been proven to decrease the appearance of facial wrinkles. By administering injections in strategic locations, your provider can paralyze the muscles that fold the skin, but this process doesn't impede your ability to emit expressions on your face. Within minutes, years of wrinkles can be eliminated on the forehead and around the eyes, nose, cheeks, lips, and the neck. Plus, the results last for months at a time!
Choosing the Right Anti-Aging Expert
It's important to find a medical expert who doesn't only look at and treat your wrinkles and loose skin. After all, these could be manifestations of deficiencies or a larger hormonal problem. If your provider doesn't take a more holistic approach to your anti-aging treatment, you may want to consider finding a new expert. If, however, your medical professional takes time to understand you, your needs, and your medical history, then they can formulate a personalized plan to give you more wellness in every aspect, including fighting wrinkles and the signs of aging.
In the end, getting older doesn't mean that you have to be stuck with what your body naturally doles out to you. No matter your age, you should feel confident about what you see in the mirror, and these anti-aging treatments can help you do just that. Find a medical provider who can give you the care you need to regain your youthful energy and appearance.
About the Practice
Richardson Pain & Wellness approaches care for patients holistically with solutions that address the root cause of the problem. The doctors in the office have years of experience and know how to create wellness plans that get the results you're looking for. You can schedule a free consultation with Richardson Pain & Wellness by calling (972) 907-1125 or clicking here.
Comments Off

on 3 Anti-Aging Injections in Richardson to Get Rid of Wrinkles
No Comments
No comments yet.
RSS feed for comments on this post.
Sorry, the comment form is closed at this time.