May 27, 2019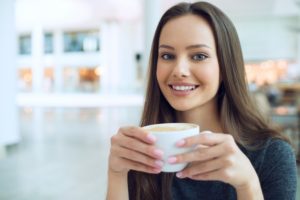 No doubt you've heard about Botox, the wonder drug that can makes facial lines and wrinkles disappear. Did you know that Botox in Richardson could also be part of a preventive treatment plan? If you are beginning to notice the shadow of a line across your forehead or the start of crow's feet at the corners of your eyes, then preventive Botox may be the ideal solution. Of course, the aging process is different for everyone, so have a conversation with your doctor and read on for more information about Botox and other anti-aging treatments.
What is Botox?
Botox is one of the brand names of a drug that is produced from a neurotoxin derived from the bacterium Clostridium botulinum.Used in a small and concentrated amount, this safe drug blocks the signal from the nerve that tells a muscle to contract. By severing the pathway of this nerve signal, the muscles are essentially paralyzed so those annoying lines and wrinkles don't appear on your face when you smile or raise your eyebrows.
Where Is Botox Used?
Botox is most commonly used to reduce the appearance of lines and wrinkles around your mouth, at the outer corners of your eyes where crow's feet show up, and between your eyes just above the eyebrows. Botox is also appropriate for eliminating lines across your forehead. The injections take only a couple of minutes and cause very little discomfort.
Why Start Injections Early?
Those faint lines that you are starting to see are the result of repetitive folding of the skin. Early injections of Botox prevent that from happening in the first place, so lines never have a chance to develop.
What's the Best Age to Start Early Injections of Botox in Richardson?
Whenever those faint facial lines start to bother you could be the right time to start Botox injections. Botox is FDA-approved and available for patients that are at least 18 years old. However, most people don't start having injections until age 30, although some are still in their mid-20s.
Is There a Downside to Preventive Injections of Botox?
If you start having injections at a young age, then the cost is going to add up, because treatment is not inexpensive. For the sake of your health and your appearance, it's important to wear sunscreen and a hat when you're outside, get enough sleep and have a regular exercise routine that reduces stress.
In addition to Botox, there are other anti-aging treatments to consider including hormone therapy with testosterone, HCG or sermorelin, and vitamin D or B12 supplements. To learn more about any of these treatments and how they can make you look and feel younger, schedule a consultation with your doctor.
Meet the Doctor
Dr. Zinovy Chukhman is a chiropractor in Richardson who is trained and experienced in all manner of pain relief and wellness. If you need conservative pain management, hormone therapy, medical weight loss, or anti-aging treatment, call the office today to schedule an appointment.
Comments Off

on What Age Should I Start Botox in Richardson?
No Comments
No comments yet.
RSS feed for comments on this post.
Sorry, the comment form is closed at this time.