June 13, 2023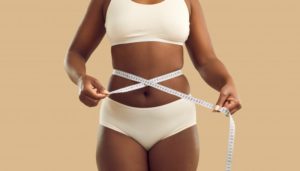 Weight loss programs—it seems a new one comes out every year. While one claims it can help you shed 10 pounds in your first month, another says that miracle pills are the way to go. One of the newest medications on the market is Ozempic, a drug purported to help obese and Type 2 diabetes patients lose weight. But is it a good idea to take this medication with weight loss in mind? How does it compare to other medical weight loss medications like HCG? Keep reading to find out!
What Is Ozempic?
If you watch anything on your phone or streaming devices, you probably have seen ads for Ozempic, whose generic name is semaglutide. This prescription medication is primarily used to control Type 2 diabetes by slowing the rate at which the liver releases sugar into the blood. This not only leads to better management of glucose levels, but it also curbs food cravings. As a result, many patients who take Ozempic find that they eat less and can lose up to 20 pounds over the course of a year.
When Should You Consider Ozempic Treatment?
Overall, Ozempic seems to be a great treatment for those who struggle with Type 2 diabetes. Losing excess weight is a secondary benefit, but its primary purpose is to help patients with this disease lead a healthier lifestyle in general.
Although Ozempic is likely safe to be taken by those who are not diabetic, it isn't necessarily the most efficient and effective way to lose weight. With many other options available, Ozempic shouldn't be your first choice if you don't also have diabetes.
What Is HCG?
HCG is a naturally occurring hormone when a female becomes pregnant and stands for Human Chorionic Gonadotropin. In fact, it is a hormone often given to both men and women who are trying to get pregnant. It signals to the body the need to burn more energy and fat and speed up metabolism; as a result, this treatment can be used to naturally boost your body's own processes to lose excess weight.
When Should You Consider HCG Injections?
Whether you're just getting started or you've been trying to lose weight for years, HCG injections can kickstart your metabolism and help you finally see results. Assuming you're working with a medical team on your weight loss—as you should—this prescription medication can be administered at the same time you receive a healthy diet and exercise plan to ensure significant loss in a safe way.
If your primary goal is to lose pounds, you should talk to your physician and a medical team dedicated to your success. Having a whole team of professionals on your side can ensure that you receive the treatment that can safely set you up for the best results.
About the Practice
Richardson Pain & Wellness is a clinic devoted to each patient's overall well-being, which is why we offer services varying from medical weight loss to pain management and anti-aging treatment. Our experienced team comprehensively plans for diet, exercise, as well as supplements to help you see the weight come off. If you are interested in learning more about HCG and other treatments we can provide, contact our office online or call 972-907-1125 for an appointment.
Comments Off

on Ozempic Vs HCG: Comparing Medical Weight Loss Medications
No Comments
No comments yet.
RSS feed for comments on this post.
Sorry, the comment form is closed at this time.