October 12, 2022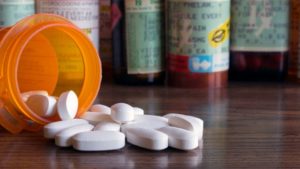 Did you know that an estimated 10 million people in the US misused opioids in 2019 alone? The vast majority of these cases involved prescription painkillers, which can be addicting and even life threatening if not taken as directed. But if you deal with pain frequently, you may think your only option is opioids. It's not! Keep reading to learn about chronic pain management alternatives that don't put your health and safety at risk.
Over-the-Counter Pain Medicines
In a lot of cases, patients who think they need to be on opioids can actually function just fine using over-the-counter pain relievers like acetaminophen, ibuprofen, and aspirin. There are even non-opioid prescription options, such as Tramadol, which is a non-addicting oral analgesic that alters the brain's response to pain. If your chronic pain is manageable through milder forms of pain medication, dropping prescription painkillers is certainly worthwhile.
Physical Therapy
For many patients, one of the best long-term solutions is to rebuild strength and retrain the body to function as it is supposed to. Whether you need to correct your posture, strengthen your core, or learn how to exercise properly, physical therapy can be beneficial for almost anyone who struggles with chronic pain. When you learn stretches and exercises that are tailored to your specific needs, you can target the areas of your body that hurt and build them up so that they become strong.
Joint Injections
Sometimes, pain is the direct results of inflammation or the simple deterioration of cells with normal wear and tear. Joint injections offer a fast-acting solution to chronic pain and enable better function by quickly addressing inflammation, but they shouldn't be used as a long-term treatment. However, platelet rich plasma injections are completely safe because they entail using your body's own blood cells to regenerate and heal damaged areas of the body, including joints.
Muscles Relaxers
While you're healing from an injury, the last thing your muscles need to do is tighten up, but that's exactly what happens much of the time. As a result, if you take muscle relaxers as prescribed by your pain doctor, your body can settle down and release tension, allowing it to recover more efficiently.
Although opioids may provide some relief immediately following surgery or injury, it's not a healthy way to deal with chronic pain. Talk to your provider about these alternatives so that you can regain control over your life and live with less pain and more freedom to do what you want!
About the Practice
Richardson Pain & Wellness is a clinic entirely devoted to keeping patients healthy and happy. In addition to pain management through joint injections, we also offer rehabilitation and muscle relaxers. Treatment is customized to each patient's needs to create a plan that works in their specific case. If you would like to schedule an appointment for pain management, you can contact Richardson Pain & Wellness by calling 972-907-1125 or visiting our Contact Us page here.
Comments Off

on 4 Alternatives for Chronic Pain Management Without Prescription Painkillers
No Comments
No comments yet.
RSS feed for comments on this post.
Sorry, the comment form is closed at this time.