August 15, 2020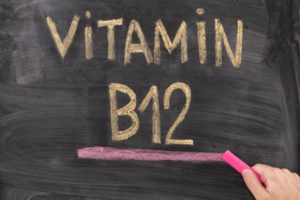 You try to eat a well-balanced diet and take care of your body. Then why you feel so weak, tired, or off balance? It could be a deficiency in vitamin B12, which your body does not produce but needs to function optimally. Did you know that up to 15 percent of people in the United States have a vitamin B12 deficiency? That's millions of people who have similar difficulties as you do! The good news is that if you aren't getting enough through your diet, you can get supplements, but the best option available is B12 shots in Richardson. Here are some of the benefits you can expect from this treatment over oral supplements.
Better Mood
If you struggle with depression or mood swings, a vitamin B12 injection can help your brain function. In fact, these injections can also improve your memory and your ability to focus and lower your risk of dementia.
Faster Metabolism
Fatigue is a major symptom of a vitamin B deficiency. Injections can give your metabolism a boost so that you're able to better convert your food into energy. Plus, they can help you maintain your balance much easier and regain muscle strength for safer, easier movement.
Healthier Digestion
Vitamin B helps with the production of blood cells and DNA. Additionally, it helps the cells that line your digestive system. This process can become much more uncomfortable if you have a deficiency in this vitamin, resulting in constipation or other issues.
Less Time
It takes a while for the pill form to be digested and absorbed for your body's benefit. By delivering B12 directly to the blood stream and tissue through an injection, you can feel the difference much sooner and more noticeably.
More Cost Efficient
The cost of going to your local drugstore or even ordering a B complex supplement online can quickly add up. Instead of having to pay for multiple bottles of daily pills, you pay just once to get one injection. In the long run, this could end up saving you money.
Lower Risk of Anemia
Although you can get vitamin B12 from foods you eat, it can be difficult to always get enough, especially for vegetarians and vegans. Without this essential vitamin, you could easily get anemia and experience damage to nerve cells in the body.
Better for Everyone
For some, the oral form of B12 is ineffective entirely because it cannot be absorbed in the digestive system. For example, patients with Crohn's disease or part of their small intestine removed can only benefit from the injections.
In order to reap the full benefits of vitamin B12 treatment, choose to get B12 injections instead of oral supplements from your trusted medical professional so that you can feel your best.
About the Practice
At Richardson Pain & Wellness, we are dedicated to helping our patients improve their overall health. Among our services, we offer vitamin B12 shots as part of a customized treatment plan, created by our highly trained team, including a registered dietician. If you have questions about B12 injections or you would like to schedule a consultation, you can contact Richardson Pain & Wellness by clicking here.
Comments Off

on 7 Benefits of Vitamin B12 Shots
No Comments
No comments yet.
RSS feed for comments on this post.
Sorry, the comment form is closed at this time.